Post-Arrest Amanda Bynes Denies Using Drugs, Says She Needs A Nose Job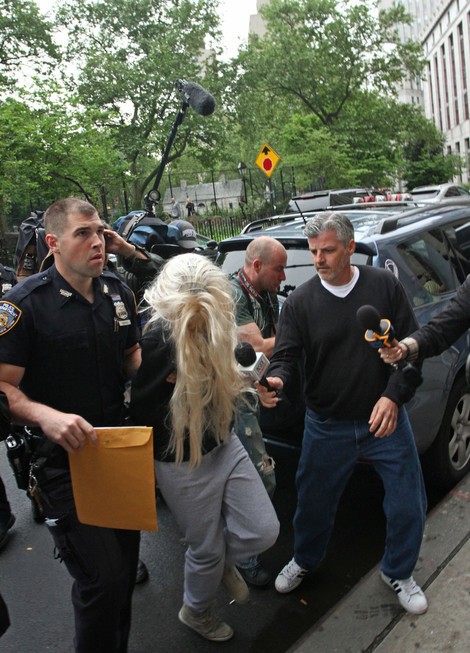 After being arrested on Thursday night for marijuana possession and reckless endangerment, Amanda Bynes proclaimed her innocence on Twitter and said she needs "another nose job."

The star allegedly chucked a bong out of the window of her 36th-story apartment in Manhattan. Police went to her apartment following a report suggesting she had been smoking pot in the lobby of her building.
Bynes was sent for a psychiatric evaluation at the Roosevelt Hospital before being booked at the police station.

Early on Friday morning, the 27-year-old actress went to court wearing a blonde wig and sweatpants. Judge Neil Ross gave her a stern warning, released her without bail, and set a court appearance for July 9.
 
That evening, Bynes started expressing herself on Twitter, where she has been posting odd messages and topless photos of herself in recent weeks.

She posted: "I only smoke tobacco I don't drink or do drugs." She added, "I've never had a bong in my life!"

Unhappy with her mugshot, which showed her both with a blonde wig and without (sporting a shaved head), she tweeted: "I need to get another nose job after seeing my mugshot!"
Bynes is the former star of her own Nickelodeon variety series, "The Amanda Show," and appeared in films such as "Hairspray" and "What A Girl Wants."