Portia De Rossi Wants To Change Her Name To DeGeneres

Former "Ally McBeal" star Portia De Rossi has filed court papers to legally take on her partner Ellen DeGeneres' last name.

The couple wed in a same sex ceremony in 2008 when gay marriage was legalized in the state of California.

The Aussie actress lodged the name change petition in Los Angeles County Superior Court last Friday, asking to be formally known as Portia DeGeneres.

A judge is expected to approve the request as such petitions are routinely granted, reports TMZ.com.

Same sex marriage was outlawed in California just months after its legalization by the Proposition 8 bill.

However, in a landmark ruling last week, a judge branded Proposition 8 "unconstitutional", paving the way for gay unions to be made legal once more.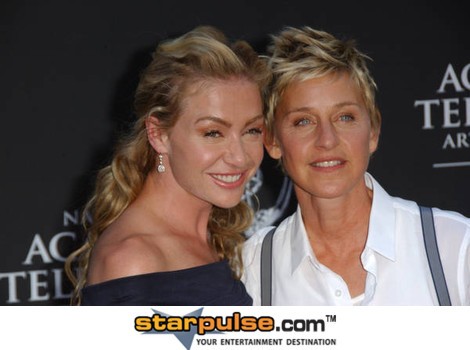 Click for more great Portia De Rossi pictures: