Portia De Rossi Chops Off Her Hair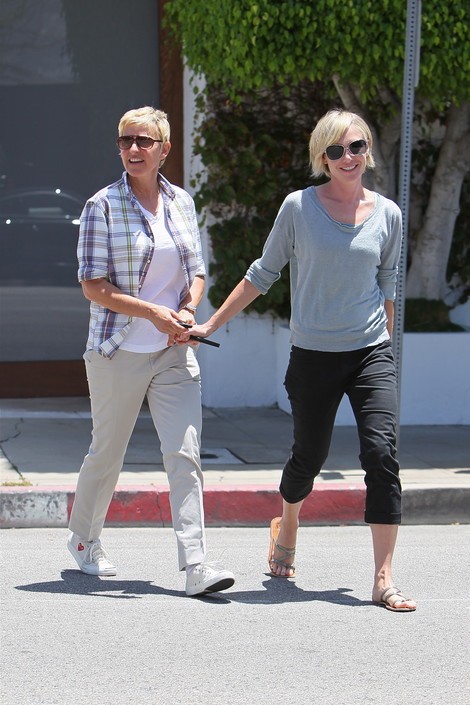 Portia De Rossi is known for her beautiful, long blonde hair, but she has opted for a style change. We spotted the actress with her wife Ellen DeGeneres out and about in West Hollywood on Wednesday debuting her new 'do.
Not quite as short as her partner's, Portia's hair now hangs just a little lower than her ears and includes sideswept bangs.
Portia stars in the upcoming comedy "The Smart One," which was picked up by ABC. The plot centers on an smart professional who agrees to work for her dumb but popular city mayor sister.
The show was developed by DeGeneres, who will executive produce. DeGeneres recently won the 2012 Mark Twain Prize for American Humor.