Poppy Montgomery Looks 'Unforgettable' At David Letterman Taping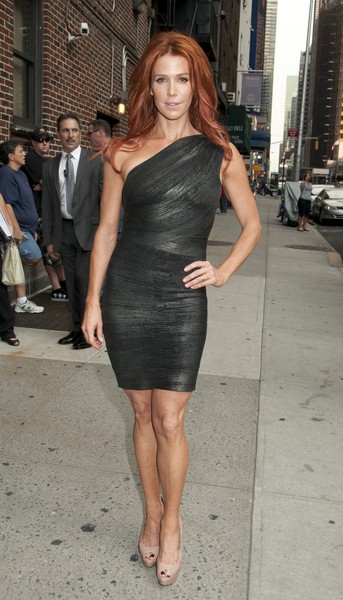 We snapped a photo of Poppy Montgomery outside the "Late Show with David Letterman" in New York City yesterday. The TV star wore a one-shouldered skin tight dress.
Poppy stars in CBS' new series "Unforgettable" as a former cop named Carrie who has the uncanny ability to remember nearly everything that's ever happened to her. But she's unable to find out how her sister died when they were children.
In tonight's new episode (10/9 central), a young boy witnesses a murder, and Carrie must put aside the memories of her sister's death to help him lead the police to the killer.
What do you think of her new show?