Poplopedia: The Chris Brown/Michael Jackson Connection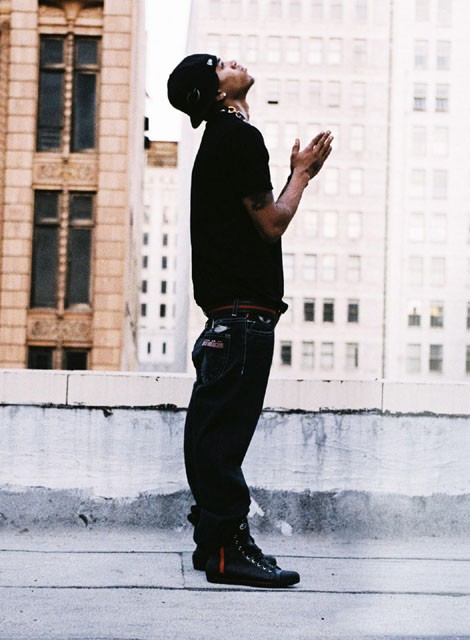 Chris Brown's recent performance at the BET Awards – which aired Sunday, June 27, 2010 – has left people reconsidering his place in music. Following his much publicized physical altercation with ex-girlfriend Rihanna, most had counted Chris out. His impressive dance tribute, which will more than likely go down as a memorable moment in music history, may have been his shot at regaining success.
Brown's tribute was to Michael Jackson – an incredible entertainer that almost all can concur was one of the greats. It wasn't always like that for Michael and things weren't always rocky for Chris Brown.
It's interesting that Chris Brown has at times been compared to Michael Jackson, especially when the two have more in common besides being great on their feet.
Michael started in the music business when he was just a young boy. He was the lead singer in his band of brothers and the youngest. People gravitated toward Michael Jackson's personality because he was the most entertaining. Michael parlayed that interest into a very lucrative and talented solo career filled with classic songs and signature style.
Chris Brown also got his start in music young. He was 16 when he made his debut with "Run It." Interest grew and so did Chris' popularity. Soon he was being hailed for his dance moves. He was creative and had an attractive personality, fans were hooked. His romantic link to singer Rihanna was an even bigger boost to his career (for both of them essentially) simply because the two were being dubbed R&B's sweethearts. Everything seemed to be perfect all up until the night before the 2009 Grammy Awards.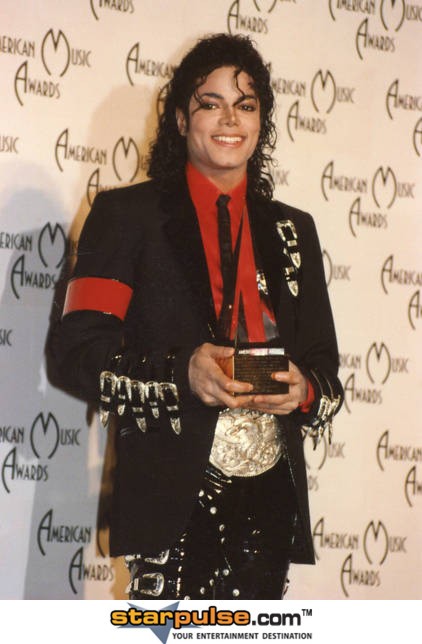 Michael's reputation eventually took an undesirable dip after allegations of child molestation stained his persona. Years of trials paired with celebrity spoofs in sketch comedy shows, movies, and even television sitcoms made for an even more intense situation.
Though in the states Michael Jackson was being portrayed as something similar to a circus freak, fans in Europe kept his celebrity status alive – which is why Michael would perform in concert mostly if not always overseas. With the constant attack on his character Michael retreated to isolation, not frequently in attendance at events or participating in interviews.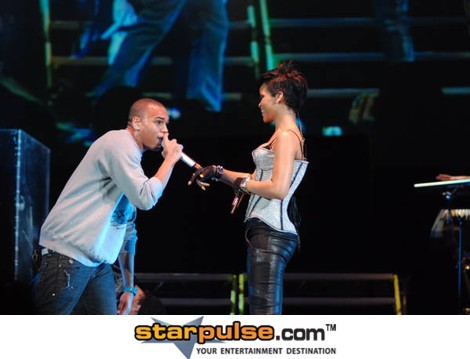 Chris Brown's career on the other hand took a turn for the worst after news suggested that he had physically assaulted ex-girlfriend Rihanna. A photo that was later leaked showing Rihanna bruised and battered made matters worse. Understandably, the media had a field day with the story labeling Chris Brown as a monster. In the end, Chris Brown was placed on trial for the incident and pleaded guilty to the charges of felony assault and received 5 years probation, mandatory community service, and domestic violence counseling.
Though the trial was put behind him, Chris continued to experience backlash. His third studio album Graffiti underperformed (although many will attribute the low sales to the quality of the material on the album, Chris maintains that he was being blackballed by music retailers), radio stations refused to play his music, and he was subjected to varying opinions regarding his character and his level of remorse for his actions. The biggest setback came in the form of the singer being banned from performing in the UK because of reasons that stemmed from the incident with Rihanna. Pretty much, all hope was lost for Chris Brown's career redemption.
The beacon of light for Michael Jackson surprisingly came after his death on June 25, 2009. Fans –who have been loyal to the performer along with fans who adored him in the past – came together to remember the legend. Sales of Michael's albums (especially sales of his album Thriller) picked up in record breaking numbers. In fact, Thriller became the 14th bestselling album in 2009 moving 1.27 million units – 27 years after its official release.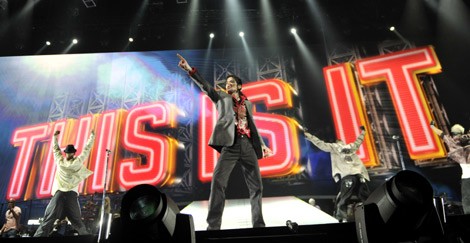 Tickets for his film, This Is It, documenting rehearsals for Michael Jackson's impending comeback concert at the O2 arena in London sold out weeks before its release date. Michael's estate would later earn the demise singer close to $250 million post-death. The bigger accomplishment was the universal understanding that Michael was one of the greats that changed the foundation and possibilities of music.
Many observers believed that Chris Brown's future as a successful performance artist was bleak. His European tour possibilities were axed and the chances of a new music project outselling the last were very slim. All of that changed the night of the 10th annual BET Awards. Brown's dance tribute was done flawlessly but it was him shedding tears during a rendition of Jackson's "Man in the Mirror" that kept people talking and inched him closer to their hearts.
Although there have been rumors that have suggested that Chris' tears may have been unauthentic, there is little denying that he has been given a second chance. Will everyone all of a sudden become Chris Brown fans again? Probably not; then again, there are people who still despise Michael Jackson because of the child molestation allegations.  But the fact that Brown's redemption may have come in the form of paying homage to a man that was once ridiculed but now loved is more than interesting, it's the perfect coincidence.
Follow me on Twitter @LoveSamanthaG.