Poplopedia: Heidi Montag, Spencer Pratt Have Found A Way To Extend Their 15 Minutes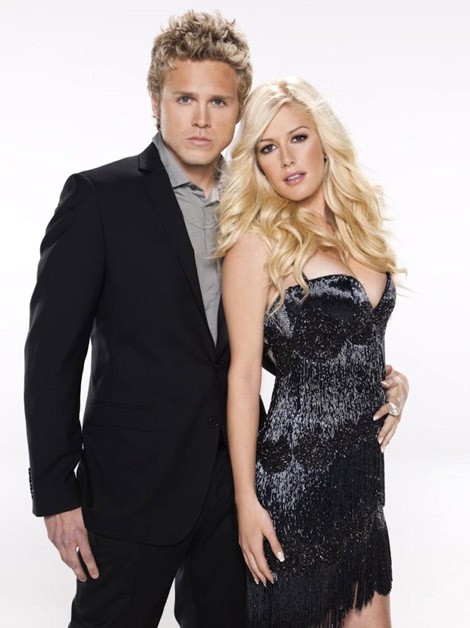 Things were beginning to look as if the public had finally moved on past Heidi Montag and Spencer Pratt, better known as "Speidi." When "The Hills" wrapped up their final season and said so long to Tuesday nights for good, many of us had a feeling that we would no longer hear much about the cast of the MTV hit reality show – especially from the likes of Heidi and Spencer.
But it seems the tabloid couple have figured out yet another way to milk their expired 15 minutes of fame with their last option; their marriage.
While most of "The Hills" show fanatics were left with mixed feelings after the final episode concluded with Brody Jenner and Kristen Cavallari staging their final goodbye before she headed to Europe (the European city was never revealed), Spencer thought it was only right to reveal that his marriage and the wedding was all a fake for the cameras via his Twitter.
"This whole time I have really been married? I thought we did that for ratings?" Spencer wrote on his Twitter page right after tweeting that he thought that the preacher at him and Heidi's wedding ceremony was an actor like his "paid friends, family, and ex-wife."
Still, Spencer's Twitter stunt wasn't enough to get mainstream media's attention. One would think that if one of the cast members implied that a show -- whose authenticity has been widely debated among TV junkies -- was a fake the news would spread like wild fire but it didn't. So Spencer and probably even Heidi had to think of something else. The only other logical thing would have to be getting a divorce but not any regular, private divorce would do. It had to be public and messy.
And messy it is.
Heidi has filed the papers and is reportedly planning to have the divorce made official Valentine's Day 2011, romantic or what? But Spencer isn't going away without a fight. With recent news suggesting that he plans to write a tell-all book and release a sex tape starring Heidi and Hugh Hefner's girlfriend, Spencer has gotten the attention he's been trying so hard to get. Bravo Spence.
It's no wonder Spencer and Heidi were so confident about their book "How to Be Famous: Our Guide to Looking the Part, Playing the Press, and Becoming a Tabloid Fixture." In one of the tips from their guide to being famous, the couple suggests that an individual seeking fame has to "mesmerize the media with outrageous behavior."
Check.
The options are pretty low if you think about it. Under 5,000 people purchased Heidi's pop album, Spencer's gossip blog that was supposed to be a hit is hardly ever talked about, and his plans to become a rapper seems to have been placed on ice. Drama is their middle name and the only way they can solicit attention legally.
There just might be a sex tape in the works, but it is highly unlikely that all parties are kept in the dark about it. This is just another concocted scheme and shot at publicity the fame hungry couple have zeroed in on, and chances are they are getting exactly what they planned to receive.  Take this as you will, but Spencer and Heidi may appear to have the same IQ's as cotton balls but they are geniuses when it comes to being tabloid dinner.
Leaked stories, Twitter arguments and public statements galore, it seems there just might be life after "The Hills" for Heidi and Spencer Pratt, shameless fame and all.
Follow me on Twitter @LoveSamanthaG