Poplopedia: 'Fantasia For Real' Season Premiere Recap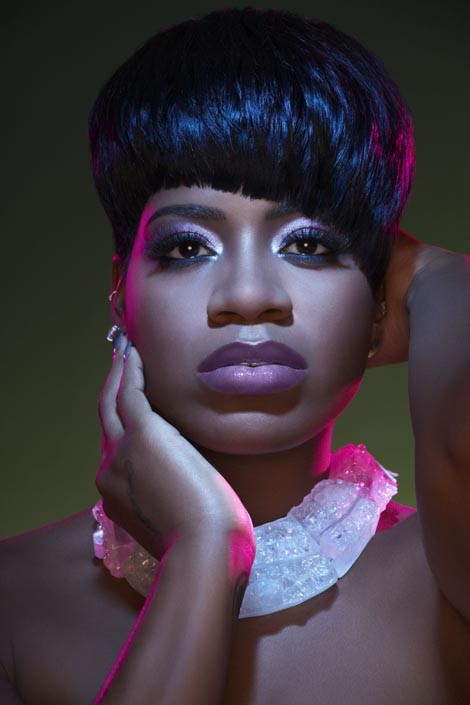 Fantasia Barrino returns to VH1 for the second season of her reality show "Fantasia For Real." The season premiere episode reunited viewers with the singer's quirky family and presented a brand new course of drama with a side of tears.
Though most of us are tuning in to watch and hear her folks discuss the bright pink elephant in the room, Fantasia is looking to keep her lips sealed about her situation.
Here are some Poplopedia notes from last night's premiere.
- At the very start of the episode, Fantasia reveals some good news. Her family is no longer freeloading off of her, have moved out of her house and have all moved into their own homes; all except for her dog and her daughter, of course.
- In preparation for her new album, Fantasia holds a photo shoot for her new album cover.
- Planning to take her act beyond the states, Fantasia's manager presents the idea of taking Fantasia's act and brand international, booking a show in London.
- Fantasia's aunt Bunny comes to town to visit her niece to discuss "some issues" pertaining to Fantasia's alleged affair with Antwaun Cook. Although his name was never mentioned in this episode, we have a pretty clear picture of whom aunt Bunny was referring to.
- Because she doesn't want to hop right into interrogation when it comes to Fantasia's alleged affair, Bunny agrees to accompany Fantasia to a pole dancing class. Fantasia hopes to get in shape for her London gig swinging from poles.
- Though Fantasia is excited, her manager has some bad news. He lets her know that they are experiencing low ticket sales for her London show with only 300 tickets being sold. Fantasia is unsure if she wants to continue with plans to perform in London with such a soft response to her impending show.
- Back at the house, it's time to talk about Fantasia's involvement with a married man. Aunt Bunny and Fantasia's mother confront Fantasia about her alleged affair that the two have been reading about in the media.
- Fantasia claims that the man is not her boyfriend but just a friend and that he was separated while they were dating. She also added that it is not in her character to go around wrecking anyone's home because she herself came from a broken home.
- After the questioning and her aunt and mother still not believing the words coming out of her mouth, Fantasia excuses herself from the conversation stating that she is not happy being confronted about her alleged affair. She says that her love life is very touchy due to her past experiences with men.
- Bunny and Fantasia's mother make it very clear that they do not condone Fantasia dating a married man.
- Fantasia later says that she is not ready to open up about the drama and that the situation is nothing like how it appears. This means we will have to wait until later in the season to get to the core of this mess.
- Bunny pays a visit to Teeny's new house and arrives to see that Teeny has no furniture in his living room, but reveals that he does know a little something about Feng Shui.
- Sadly we learn that Teeny is still unemployed but claims that he is a studio engineer. Aunt Bunny feels it is still a step in the right direction because "Rome wasn't built in one day."
- All of Fantasia's worries are swept to the side when she arrives at her London show and performs in front of a packed house of fans.
You can catch new episodes of "Fantasia For Real" every Sunday night at 10pm ET only on VH1.
Here is this week's must-see clip from "Fantasia For Real."
Follow me @LoveSamanthaG.