Poplopedia: 'Detroit 1-8-7' Recap (Pilot)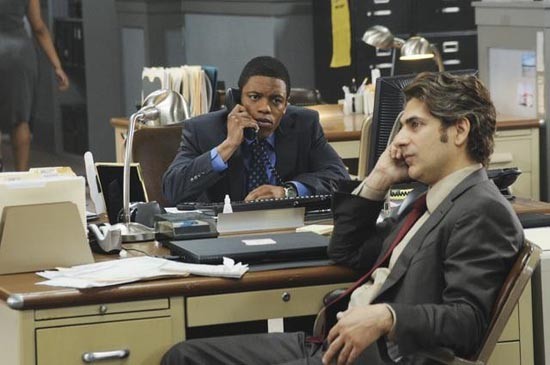 With an Emmy Award-winning show on their hands courtesy of "Modern Family", the ABC network is of course looking to multiply the success of their primetime hour by adding dramas that can compete with the shows (mainly reality) offered on cable networks.
One of those new ABC shows is "Detroit 1-8-7."
Last night, Detroit 1-8-7 premiered on ABC adding yet another cop series to television. If you are one of the many that automatically assumed that "Detroit 1-8-7" followed the same formula as other crime drama series', within minutes of its debut you realized you were positively wrong.
"Detroit 1-8-7" focuses on the homicide division of Detroit's Police Department and is filmed in a documentary style. The 1-8-7 in the show's title references a section of the California Penal Code that refers to homicide.
In the first few minutes of the premiere, viewers are brought into the first crime scenes of the series, a double homicide at a pharmacy and a homicide at a rail yard.
But before that, we are introduced to four detectives; Detective Louis Fitch (played by Michael Imperioli of "Soprano" fame), Detective Damon Washington (a newbie who is having a very rough first day at work), Detective Jesse Longford (a 30-year vet gearing up for retirement) and Detective Vikram Mahajam. After Fitch and Washington arrive at the pharmacy crime scene, Washington throws up his breakfast in response to the bodies he sees.
A clue arises after Detective Ariana Sanchez arrives on the scene and points out that the victim, Shannon Burke, might have known her killer based on her multiple gunshot wounds.
You recognize almost instantly that Fitch is not amused or akin to Washington's wet behind the ears nature.  
During inappropriate moments such as when Fitch and Washington visit the victim (Shannon Burke's) family member to inform them of her death, Washington's cell phone rings and Washington is very adamant about taking the calls that are being made by his expectant wife.
We are left to believe that it isn't so much Washington answering the calls - Fitch's aggravation might have more to do with the ringer which is The Supremes' "Baby Love"; appropriate for a detective that works in the city that is known as the home of Motown.
Fitch tries to ditch Washington as a partner complaining to his Lieutenant, Maureen Mason; but she informs him that he is stuck with him.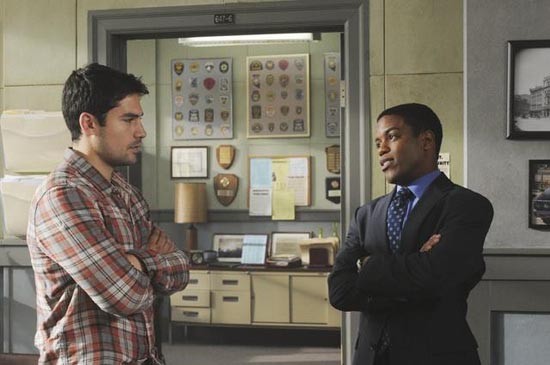 Although Fitch seems to be a cold, all-business and withdrawn individual (he relays cop tips to Washington by calling Washington on his cell phone when he is sitting within feet of him), he has a soft spot for Sanchez. Sanchez, however, looks to be more interested in another Detective, John Stone who just got a promotion and has become her partner.
After the rail yard homicide is linked to the pharmacy double homicide and it is revealed that the person behind the killings is James Burke the husband of victim Shannon Burke, the detectives find themselves in a high-speed chase in an attempt to nab James who plans to kidnap his children to complete his plot of murder-suicide – a plan he is presumed to have concocted while behind bars and implemented when he shot his wife.
Later, when negotiators are called on the scene to keep the suspect James Burke from murdering his kids – whom he held hostage – and they fail to complete their mission, Fitch confronts the suspect without a bulletproof vest and weapon and uses the power of persuasion and empathy, getting the suspect to turn himself in and to spare his children.  
At the conclusion of the episode, Fitch congratulates Washington on getting through his first day. Before the credits begin to roll, Washington is shot after the suspect Burke grabs an officer's weapon and fires it at Washington's abdomen.
The scene closes with Washington's cell phone ringing, his wife the caller.
Catch new episodes of "Detroit 1-8-7" when it airs Tuesday nights at 10/9c only on ABC.
Follow me on Twitter @LoveSamanthaG.