Poplopedia: 'Covert Affairs' Is Another Hit For USA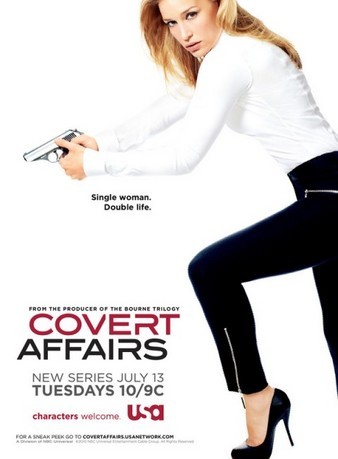 The first scene opens with Annie Walker – a C.I.A. newbie that is hooked up to a polygraph machine and is being grilled by an examiner who asks her questions about her career, her relationships and her sex life.
Instantly, one is inclined to believe that this is a C.I.A. driven series that has a dash of sexuality and witty dialogue weaved into it. And who best to play the lead part than Piper Perabo (Coyote Ugly)?
The show is titled "Covert Affairs" and it is USA's newest addition to their drama series roster. It's got everything from mystery and humor to car chases and fight scenes.
A screening for the series was held at the posh Soho House in New York City – the perfect setting for the viewing of a show that is sure to attract loyal viewers who took kindly to series such as "Alias" which starred Jennifer Garner.
So the story goes as follows. Annie Walker is plucked from training and tossed into one of the agency's undercover investigations. Though the trainee is bright and one of the best of her class, she's got beauty and she's got the body which makes her perfect to go on her first assignment as a prostitute, or shall we say a call girl as she hates being called the aforementioned.
The fact that she speaks six languages and handles a car like a NASCAR shining star is just the topping on the cake. Not only does she have to deal with her icy superior Joan Campbell (played by Kari Matchett)–who is having marital problems with her C.I.A. husband Arthur (Peter Gallagher)– Annie has to balance the load of leading a double life keeping her involvement with the C.I.A. a mystery from her family, especially her sister.
All isn't too overwhelming with the help of her welcoming committee: a blind techie (played by Christopher Gorham, "Ugly Betty") and an eye-catching agent that might just end up a love interest of Annie's.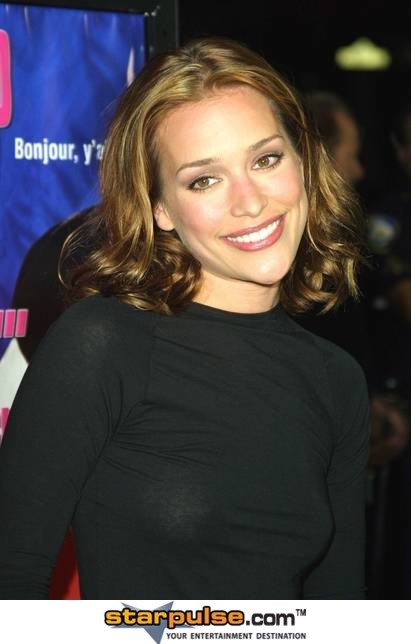 Though the role and the character seemed like it was fine-tuned with Perabo in mind, the actress admitted that she went for the role instead of sitting and waiting for it to come to her.
"I went to the role. I was doing a Broadway play in New York and I was reading scripts," the actress revealed to Starpulse.com. "When this came up and I read it, I went after it."
Dodging bullets at the beginning of the episode and later blocking punches that were thrown by an assailant took hard work, but Piper was prepared for the action in "Covert Affairs."
The actress said that she started training for about six weeks in New York when she landed the role of Annie Walker. She later took her training to Toronto, Canada where she trained for another four to six weeks, but this time with actual fight and martial arts teachers.
The first episode of course ends with a cliff-hanger. You see, at the beginning of the series, viewers witness Annie and her lover wrapped in one another's raptures. He abruptly leaves in the night leaving a note that announces his departure. It seems the agency that has snagged Annie is also looking for him. Are they using Annie Walker as bait?
You can get a look at what "Covert Affairs" has to offer when it premieres tomorrow Tuesday, July 13, 2010 at 10pm E/T on USA.
Follow me on Twitter @LoveSamanthaG.