Pope Francis Crowned Esquire's Best Dressed Man For 2013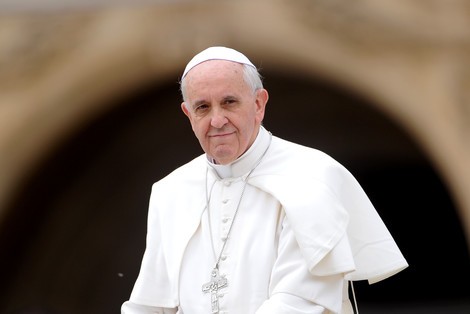 Pope Francis has beaten out Hollywood hunks Bradley Cooper, Chris Pine and Joseph Gordon-Levitt to be named Esquire magazine's Best Dressed Man of 2013.

The benevolent leader of the Catholic Church, born Jorge Mario Bergoglio, has been described as an "unconventional" choice, but editors at the publication have praised him for his simple style.

They write, "(He has) signaled a new era (and for many, renewed hope) for the Catholic Church."

Assistant professor of menswear design at the Fashion Institute of Technology in New York, Mark-Evan Blackman, adds, "His mode of dressing really does reflect the mindset behind it. I remember when John Paul II was buried in those opulent bright red shoes. When the current pope was elected and chose not to wear the red shoes, I thought that was very reflective of his approach to being a person functioning in a role."

The 76-year-old Francis, who became the 266th pope in March, was also named Time magazine's Person of the Year earlier this month.