Pop Topper Of The Week: Selena Gomez - 'Like A Champion'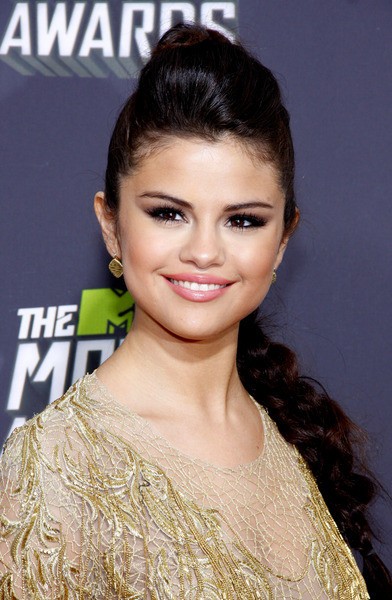 Let's lay it all out on the table. Selena Gomez is releasing a new album this week, "Stars Dance." How does the world expect me to choose just one song to be the Pop Topper of the Week? I have changed the title of this post about 3 times now, going back and forth between songs on the album. I think I have finally decided on the best one. The champion song for the Pop Topper of the Week is "Like a Champion" by Selena Gomez! (Haha, did I go overboard there?)
"Like a Champion" brings the kind of music experience equivalent to winning an Olympic gold medal. It just so happens that hearing this song is going to be a lot easier that winning a medal.
When you first turn on the song, you hear what seems to be a Jamaican man chanting "Walking like a champion, talk like a champion / Ramp pa pa pam pam, ram pa pa pam pam." Walk across that finish line and check out the song below.
Okay, so you listened to it, right? Do you think it sounds like a Rihanna song? Ding ding ding, we have a winner!! Yea, you're not the only one. The Jamaican influence to the song is relatable to Rihanna's Barbadian roots. The staccato way Selena delivers her lyrics accompanied with the "Ramp pa pa pam pam, ram pa pa pam pam" gives us no other choice but to think that way. And half way through the song, Selena says "Shine bright like diamonds in the sky." Rihanna reference? What else could it be?!
Has Rihanna been a big influence on the Selenator? We can be sure of that now. It does seem that Selena has been getting a little crazier ever since that movie "Spring Breakers." Let's all pray that she can stay out of rehab and all that trouble, unlike her co-star Vanessa Hudgens.
The track is the fourth song on Selena's new album "Stars Dance," which is due out July 23. Unfortunately, this is the shortest song on the entire album – clocking in at 2:55. Fortunately, it is the one I am going to get the most workouts out of. I guess they balance out in that category. *Pause for gyration*
I'm hoping she will make a music video for this song, but the chances are slim due to the brevity of the song. Keep your fingers crossed and go out and get "Stars Dance" this week!
When you finish up the short song, here are four other songs to check out on the album:
- Birthday
- Forget Forever
- Love Will Remember
- B.E.A.T.
Enjoy!