Pop Topper Of The Week: Selena Gomez - 'Come And Get It'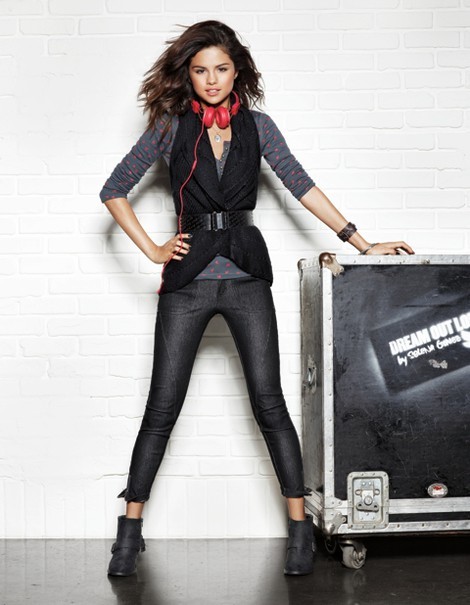 Though it's her relationship status that's been making the headlines recently, ex Disney star Selena Gomez has a lot more to her than "it's complicated." Her sultry performances at the most recent awards shows (Billboard Music Awards and MTV Movie Awards) and her newest movie "Spring Breakers" also put her name into the big lights! That is why the Pop Topper of the Week is "Come and Get It" by Selena Gomez!
The single was originally released on April 9, and has been a steady hit and radio favorite! On the Billboard Top 100 Chart, the single has recently peaked at #6, and after her performance Sunday May 19, "Come and Get It" quickly rose to the #2 on the iTunes Top Singles.
If you have (somehow) yet to hear "Come and Get It" you can watch the music video below.

The video, which debuted on May 7, has already accumulated over 27 million views. The masterpiece of a music video transforms what looks to be a lake into an exercise spa. If you have ever been doubtful of what Selena has to offer in the dance category, that will surely fade when you lay your eyes on this video.
There have been plenty of remixes and coverings of "Come and Get It" around the Internet, but Selena was also able to book DJs such as Jump Smokers and Cahill to mix up her track. Check them out! *Insert dance break here*
Selena's next album "Stars Dance" is due out this summer and will be accompanied by a HUGE world tour – and I mean HUGE!! With stops in Great Britain, Denmark and Italy, Selena will then continue on to the United States in October. Get your tickets now or you'll be sorry!
So what's after the tour? Well rumor has it that Selena Gomez will be wrapping up her music career to focus on acting – Justin Timberlake anyone? All we fans can do at this point is hope that it doesn't happen!
And just to keep everyone up to date with the latest on the Justin Bieber/Selena Gomez relationship, Selena insists that she is "single." Oh really Selena? Then why were you laying the smooch down on little Justin at the Billboard Music Awards last Sunday? It might have to do with the fact that Justin got booed on stage. Oh well Selena, you can do so much better anyway!
So what will come of Selena's single "Come and Get It?" Will it be able to reach #1 on the charts soon? We'll just have to wait and find out! In the mean time, look forward to next week's Pop Topper of the Week!