Pop Topper Of The Week: P!nk – 'Just Give Me A Reason'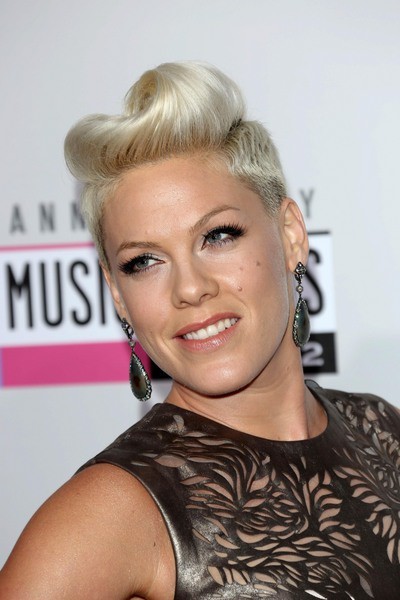 Born and raised in the Philadelphia area, pop/punk singer P!nk is constantly pushing the limits when it comes to her music. She began back in 2000 with her debut album "Can't Take Me Home," and has since made six full-length albums to date. P!nk's "Just Give Me a Reason" was released as a single back in February, but it apparently has no plans of becoming any less popular soon, if its radio plays are to go by. That is why this week's Pop Topper of the Week is P!nk's "Just Give Me a Reason."
The song began as a writing session between her and Nate Ruess – Fun.'s lead singer – but then quickly changed over to a duet.
The song, which depicts a couple going through some hard times, mirrors the complicated relationship between P!nk and her now husband, Carey Hart. "We're not broken, just bent / And we can learn to love again," are the lyrics that outline a labyrinthine relationship that P!nk was able to save with a huge romantic gesture and the birth of their child.
The song begins with opening lyrics "Right from the start / You were a thief / You stole my heart / And I your willing victim," then goes on to say how the thief was able to fix all the parts of her that weren't pretty. Right in the second verse, trouble erupts in the song, when the guy says that he's had enough of their love. The song continues through its ups and downs, and ends with the hope that they "can learn to love again." I don't know, if I were her, I'd get a rat zapper to teach him a lesson!
The single received great reception from critics. Jody Rosen from Rolling Stone said "Just Give Me a Reason" was the best track on the album, where P!nk "dials back the drama, letting the melody and sentiments do their work, and singing, for once, instead of yowling." I mean, I guess that sounds like a compliment to me?
"Just Give Me a Reason" currently sits at #7 on the Billboard Hot 100 Charts, but has been greeted with the top spot many times earlier in the year. The song reached that #1 position on April 27, and stayed there for 3 consecutive weeks. P!nk also performed the song on VH1's Storytellers.
The music video for the single features P!nk's husband and her showing their affection for each other on a floating mattress in what looks like a never ending ocean. It's clear they hired a pretty great design company for this scene! P!nk is seen grasping a teddy bear when her husband can't be found.  The video currently has just shy of 150 million views, and for only being out for four months, that is pretty spectacular. You can watch the video below.