Pop Topper Of The Week: Miley Cyrus - 'We Can't Stop'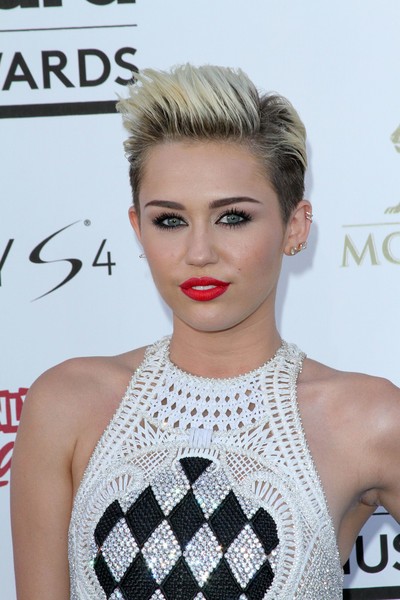 If there are some proverbs that I lived by, I forgot most of them as of Monday June 3, 2013 at approximately 11:15 am, EST. The reasoning behind this is, of course, that the one and only Miley Cyrus released her new single "We Can't Stop!" There is not another choice for Pop Topper of the Week, and I might as well just step out on a limb and call this Pop Topper of the Month.
I, like other Smilers, have been waiting for this moment since her release of "Can't Be Tamed" back in 2010.  The single quickly rose to #1 on the iTunes charts within hours, and is set to debut big on the Billboard Hot 100 later next week. The accompanying music video is also due out next week.
The track was produced by Mike WiLL Made-It (yes, that's his name) who also asked Miley to be featured on his next single, which comes out later this year. "We Can't Stop" has received raving reviews and also a few slams for the lyrics. Smilers are rejoicing, and haters be hatin' – what else is new?
Some of you may be asking why I forgot all the proverbs that I used to live by. Isn't it obvious? I forgot them because this song is the only thing I will need to live a perfectly happy life. If you want me to be completely honest, I have not been the same since I listened to this song. I have been happier, joyous, and have also been brought to tears and generated enough renewable energy to fuel the country. I can't explain the emotions this song invokes in me, but I do know that I'm feeling them. If you haven't listened to this song yet, check it out here or look below. If you love it, great! If not, you have no soul.
"Red cups and sweaty bodies everywhere / Hands in the air like we don't care / Cause we came to have so much fun now," are the lyrics that set the stage for the single. Obviously we are at a party, but this single is so much more than a party. It is a lifestyle. "Can't you see it's we who own the night / Can't you see it's we who 'bout that life / And we can't stop / We run things, things don't run we / We don't take nothing from nobody." After you get past the bizarre grammar of the song and look to the meaning, you will see this is the next song in a line of many life anthems.
Yes, the song has drug references. Yes, the song says God. Yes, the song comments on sexual actions. Yes, America loves this song – well except this guy. What is important is the freedom that it the song instills in people. I don't believe that it will make people snort a line of cocaine, nor do I think teens are going to rebel against their parents with this song. Contractor software developers don't have to worry about keeping their kids on lockdown. Don't worry. Just enjoy the music.
I think it's pretty safe to say that this song is not dangerous like some say. It is the perfect song for the summer and I believe it complements Miley perfectly. #WeCantStop listening to it, and I'm sure you can't either!