Pop Topper of the Week: Jessie J - 'Wild'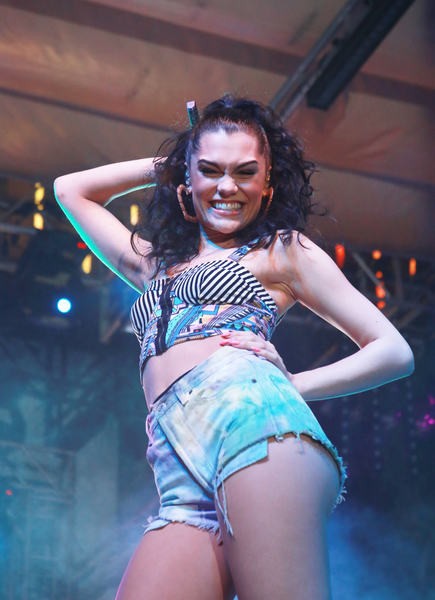 Foot tapping, air rushing, and clothes shedding – that's the first 40 seconds of a new music video that landed on Vevo earlier this week. It belongs to a singing sensation, a real vocal diva whose name is headlining a new era of British songstresses. With a new hairstyle, rocking body, and vocals that match, Jessie J's new single "Wild" is this week's Pop Topper of the Week!
Even if you aren't (yet!) familiar with Jessie J, you probably recognize the song "Party in the USA," a Miley Cyrus song written by the rocking songstress and basically the melodic representation of summer. Born and raised in London, England, Jessica Ellen Cornish is a singer/songwriter who has had great success in both the United States and the United Kingdom.
The song "Wild" features Big Sean and was officially released earlier this week. It premiered on iTunes on May 27th, and was on Vevo and YouTube the next day. The video includes a feature by Dizzee Rascal, but he is not included in the studio version of the single. You can check out the video below:
"Wild" is the first single from Jessie J's second studio album, out later this year. The song starts off "If I go hard, let me tell you that it's worth it / Play the right cards, I ain't afraid to work it / Brush them right off, when the say I don't deserve it / Hands on my heart, you keep my fire burning." Does it seem like Jessie J has some attitude here or what? It might be a reference to a comment made by singer/actor Robbie Williams. Williams has been in and out of drug and alcohol rehab treatment centers, but now is he making comments on celebrity careers.
Last year, Williams said "I give her 18 months" and that her career will be over in 2014. In the song, Jessie explains "If this a dream, won't open my eyes / Am I asleep? No, I'm alive." She is very aware that she is living the dream, a fantasy that is "running wild."
She was never able to go to college online, but despite it all she's still an Internet sensation. After being released a few days ago, "Wild" sits at #42 on the iTunes Pop Charts, but is sure to climb higher later in the week.
Many industry leaders feel the second studio album is the make-or-break album. Will Jessie J be able to excel in this industry, or is Robbie Williams correct about her future? Let us know what you think in the comments below!