Pop Topper Of The Week: Ciara - 'I'm Out' (feat. Nicki Minaj)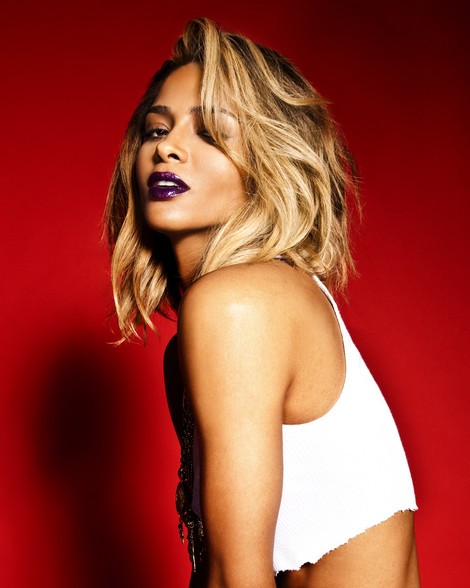 The R&B songstress hailing from Atlanta, Georgia is back again slamming us with her fifth album since her debut back in 2004. I am talking about none other than the "Goodies" singer, herself! Ciara has seen many ups and downs in her career, but her newest song "I'm Out feat. Nicki Minaj" is definitely rising fast! "Ladies it's your song" are the lyrics that start of this club-banger and for all the rest of the ladies out there, I've named "I'm Out" as this week's Pop Topper of the Week!
No, Ciara doesn't go at this song alone. She and her new bestie, Nicki Minaj, have teamed up again (what is this – 4 times now? Okay, time to mix it up please). But this collaboration is just shy of perfection.
To start off the song, Ciara demands all "da ladies" to get out on the floor. Okay, I'm out. Now what? Oh! She's telling me to get my sexy on? I can do that. That's when Nicki Minaj comes in and starts her verse, which is both raunchy and amazing at the same time (classic Nicki). I would share some of the lyrics, but they are too perverse for a nice, cultured, pop news article such as this one! If you think she's speaking Portuguese, rewind and give it another try. She's most likely saying something really explicit, really quickly.
Nicki's verse lasts for about a minute, which is perfect for her to get her point across. Then Ciara comes back in, and that's when my shoulders start rolling and I begin twerkin'. THAT BASS is just phenomenal and I'm sure everyone is shooting me funny looks while I write this article. Oh well, "I'm out."
One of my favorite parts of this song is the constant "ooh yea yea yea" throughout the song. I mean, if Ciara was running for a political office she would have no opposition if this guy were in the audience. Oh yea yea yea? Well, yes.
Then there's the music video. Before you watch it, let me tell you it's steamy, so plan accordingly (maybe bring an extra set of clothes). For all those TLC and Jackson sibling fans out there, you'll love how this video pays homage to both of them! It's a fusion of Michael and Janet's "Scream" stirred with "No Scrubs." Take a look below:
The song wraps up with the two of the ladies going back and forth saying how their audience "couldn't get a fan if it was hanging from the ceiling." So what do you think?? This the next "One, Two Step" or is it going to fizzle like an open soda? Share your thoughts in the comments below!
A Starpulse Exclusive article by Adrienne Erin