Poll: Men Want To Be George Clooney, Women Want To Be Michelle Obama

In a new Vanity Fair poll President
Barack Obama
was edged out by
George Clooney
(24 percent to 26 percent) among respondents choosing "which man they would most like to trade places with for a week." They were followed by
Tom Brady
and
Bruce Springsteen
.
Among woman, First Lady
Michelle Obama
was the favorite, chosen by 26 percent, with Secretary of State
Hillary Clinton
picked by 16 percent, actress
Angelina Jolie
by 13 percent and singer
Beyonce Knowles
selected by 12 percent.
The poll also found:
-Nearly half of the respondents chose Wal-Mart as the institution that best symbolizes America today.
-A politician taking bribes is considered far worse (chosen by 37 percent of the respondents) compared to extramarital affairs (just 2 percent).
-More than a third consider Twitter a fad that will likely fade.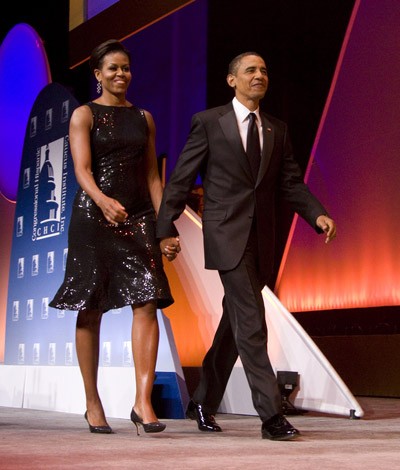 Image © Janet Mayer / PR Photos