Police Seek Suspected Trespasser On Garth Brooks' Property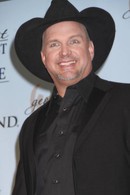 Oklahoma police are on the hunt for a man accused of trespassing on country star Garth Brooks' property after setting fire to a car.

One of the singer's neighbors reported the burning SUV (Sports Utility Vehicle) to authorities on Thursday and when officers arrived at the scene, they spotted a male sprinting across the star's land.

Cops are trying to track down the man, who has yet to be identified, and question him about the incident after discovering the vehicle had been reported stolen on Wednesday.

It is not known if the "Two Pina Coladas" hitmaker was at home when the drama occurred.