Police Search Justin Bieber's Home Over Egg-Throwing Incident, Arrest Rapper Lil Za For Cocaine Possession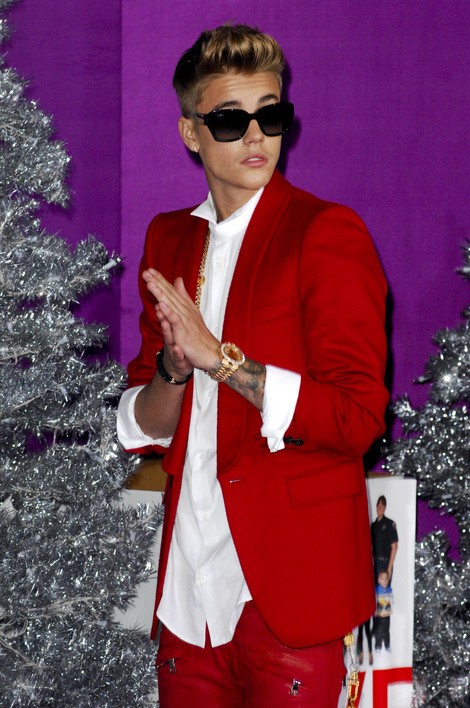 Police showed up at Justin Bieber's Calabasas, Calif. home on Tuesday morning carrying a search warrant in connection to claims that the singer threw eggs at a neighbor's home last week.

The 19-year-old star is under investigation over the incident, which happened Thursday night when someone believed to be Bieber was caught on video after he threw several eggs at his neighbor's front door.

"I can confirm we have served a search warrant at Justin Bieber's residence as part of a felony vandalism investigation," Sheriff's spokesman Steve Whitmore told the New York Daily News, "[Justin] is there, and we are right now in the process of serving the warrant. We're looking for anything we might need to move this investigation forward."

Eleven police cruisers showed up to Bieber's home to serve the warrant.

The neighbor and someone believed to be (and sounding an awful lot like) Bieber engaged in a profanity-laced exchange, which can be heard in a dark and grainy video taken by the victim.

"What the hell are you doing?" the man yelled at the egger, who he claims was aiming for him and who is then heard replying, "I got another one for you."

The man then tells his daughter to call the police, who showed up shortly after and took a report.

The victim claimed at the time that Bieber caused at least $400 worth of damage to his door and home, a figure that carries with it a felony charge and has since ballooned to $20,000, according to TMZ.com.

Following the search, Bieber's pal Lil Za was taken into police custody for felony possession of cocaine. A police rep told TMZ that the cocain was "in plain view" during the raid.