Police Report Claims Vince Neil Was Three Times Over Legal Limit

Motley Crue frontman Vince Neil was allegedly three times over the legal alcohol limit when his car was pulled over in June, according to police reports.

The singer was detained on suspicion on driving under the influence (DUI) by cops in Las Vegas. Neil was charged with DUI and speeding and police are also investigating allegations he was embroiled in a scuffle with a female fan who claimed he broke her camera outside the city's HIlton Hotel.

And in police reports obtained by TMZ.com, it was revealed the star failed to pass three field sobriety tests and was allegedly three times over the drinking limit. It is also alleged in the report that Neil gave up on the test, telling cops, "I can't do this."

The rocker is set to be arraigned on September 27th.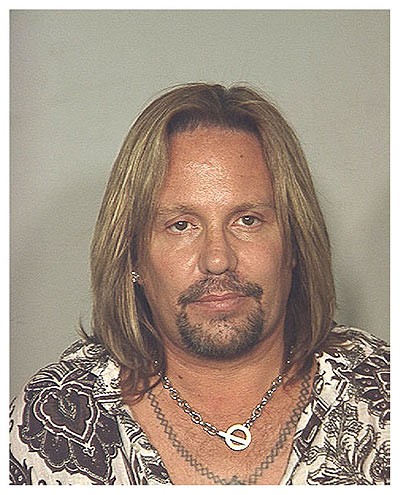 Click Here For More Vince Neil Pictures