Police: Justin Bieber High-Fived His Friend After Egging Neighbor's House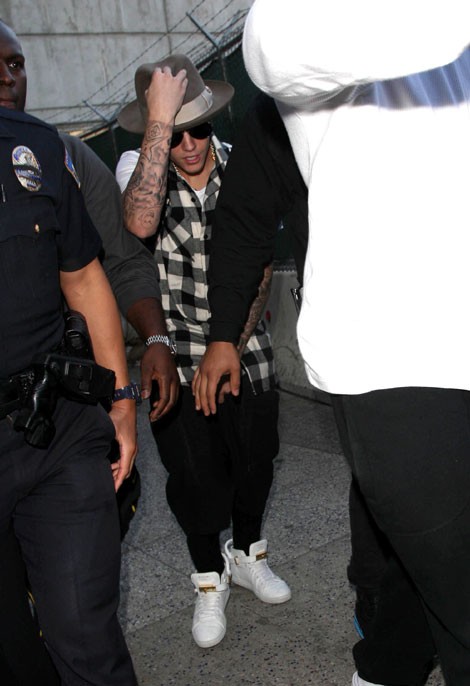 Back in January, Justin Bieber threw eggs at his neighbor's house, and newly released surveillance video from the pop star's Calabasas home show the singer high-fiving a friend following the attack.
The video also shows Bieber running behind a car outside his house immediately after the egg attack and looking out from the side.
Police told TMZ.com that they used a search warrant to watch the singer's own surveillance video on the night of the incident. One of the law enforcement officials was able to identify Bieber because he was wearing the same sweater in a photo he posed on Instagram the following day.
The L.A. County D.A. is deciding whether to charge the Canadian singer with a misdemeanor, felony, or nothing at all.
On Thursday, officials at Los Angeles International Airport detained Bieber for five hours after he flew into the United States from Japan. A source told US Weekly, "It was a routine secondary set of questioning that Justin has to go through now every time he comes back in the country because he's a foreign national."