Police Have New Lead In Tupac Shakur Murder Investigation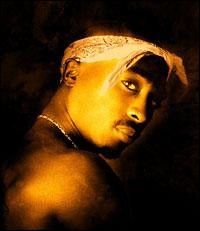 Police have a new lead in Tupac Shakur's murder investigation thanks to an incarcerated man who has confessed to the 1994 robbery of New York's Quad Studios, which sparked the feud between the rapper and his rival Notorious B.I.G.

Dexter Isaac, who is serving a life sentence for unrelated crimes, has penned a letter to urban music website AllHipHop.com revealing he was the guy behind the robbery, which resulted in Shakur getting shot - and he suggests he knows who killed the tragic rap star in a drive-by shooting in 1996.

The website published his watermarked letter on Wednesday - a day before what would have been Shakur's 40th birthday.

Isaac writes he was hired to "rob 2Pac Shakur at the Quad Studio", revealing he took cash and jewelry in the raid.

And the jailed thug hints he's getting ready to tell police everything he knows about Shakur's murder - to give the star's mother Afeni "some closure."

He adds, "Now I'm not going to talk about my friend Biggie's death or 2Pac's death, but I would like to give their mothers some closure. It's about time that some one did, and I will do so at a different time."