Police Arrest Reese Witherspoon & Her Husband In Georgia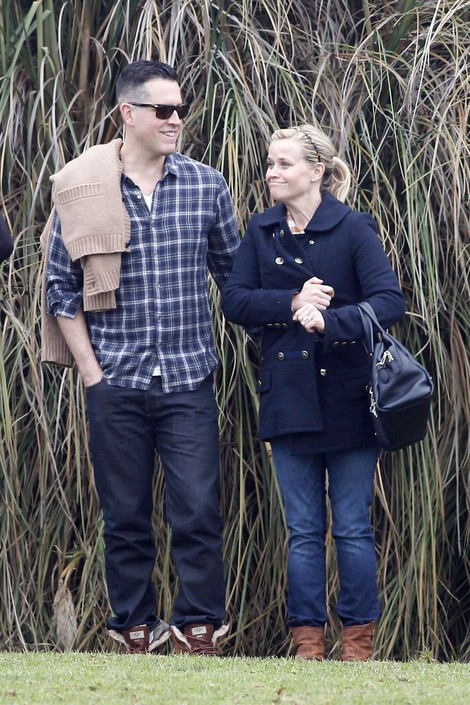 On Friday, actress Reese Witherspoon and her husband Jim Toth were arrested in Atlanta, Georgia.  The couple had an altercation with a police officer after the car they were driving was pulled over early in the morning.
A police officer spotted the vehicle, driven by Toth, traveling in the wrong lane. In a police report obtained by Variety,com, the actress reportedly argued with the officer while he questioned her husband.
According to the report: "Mrs. Witherspoon asked, 'Do you know my name?' I answered, 'No, I don't need to know your name.' I then added, 'Right now.' Mrs. Witherspoon stated, 'You're about to find out who I am.'... Mrs. Witherspoon also stated, 'You're going to be on national news.' I advised Mrs. Witherspoon that was fine."
The officer subsequently arrested the actress and charged her with disorderly conduct. Toth was booked for driving while intoxicated. They were jailed briefly before being released on bond.
The couple is scheduled to appear in court on Monday.
Witherspoon stars in the upcoming film "Mud" opposite Matthew McConaughey. The film centers on a man named Mud who hides out on an island in the Mississippi and befriends two boys who help meet the love of his life with a line of bounty hunters in tow. The film opens in theaters Friday, April 26.
Witherspoon has also starred in the films "Legally Blonde," "Walk the Line," and "Cruel Intentions."