Point/Counterpoint: Should Hollywood Stop Remaking Classic Films?

Over the years many classic movies have been remade. Don't get me wrong, some of those remakes have been really good. But the majority of the movies have been really bad.
These days, special effects are being taken to a whole new level, but that's not always a good thing. One of the main reasons these films are classics is because CGI was in the distant future. People loved the original "
Godzilla
" because you can see the man in the Godzilla costume crushing a cardboard box, also known as Tokyo.
There are few movies that have scared me, and one of those films was the 1978 movie "
Halloween
." In 2007,
Rob Zombie
decided to create his
own spin
on the
John Carpenter
classic horror flick. Unfortunately, Zombie decided to completely change the ending and add a few things that never happened in the original film, which introduced us to scream queen
Jamie Lee Curtis
. Moviegoers were under the impression that the film was solely going to be about how Michael Meyers became the killer. Instead the first part of the film centered on his childhood, and the other was screwed up the "Halloween" classic.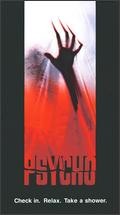 Another classic horror movie turned into a horrible remake was "
Psycho
." The 1960
Alfred Hitchcock
movie is a classic that should have never been remade. Unfortunately, in 1998,
Gus Van Sant
decided to take on the classic by copying every shot from the original movie. Sadly, not even
Viggo Mortensen's
naked behind could save this film.
There have also been talks about remaking "
The Karate Kid
" and "
Adventures In Babysitting
." Both are great movies. One rumor purported that
Will Smith's
son was going to star in the "Karate Kid" remake. He has since slammed the rumor, by can you really see "The Karate Kid" as a mini hip-hop video?
Disney is allegedly going to remake "Adventures In Babysitting" with "
That's So Raven
" star
Raven Symone
. I don't understand what it is about moviemakers remaking classis films with mediocre actors and really bad scripts.
It seems lately that writers aren't being original with their scripts or screenplays. All we're getting are horrible remakes ("
The Fog
" and "
The Hitcher
" and sequels that should never have been done ("
The Ring 2
" and "
Legally Blonde 2
.").
There have been times where movie remakes have turned out great ("
The Italian Job
," "
Charlie And The Chocolate Factory
" and "
Disturbia
"). Then there are those times where it just went horribly wrong ("
Alfie
" and "
The Ladykillers
") or were just downright ugly ("
Swept Away
," "
The Wicker Man
" and "
House Of Wax
." Filmmakers should think twice before they decide to remake a classic film that everyone loves.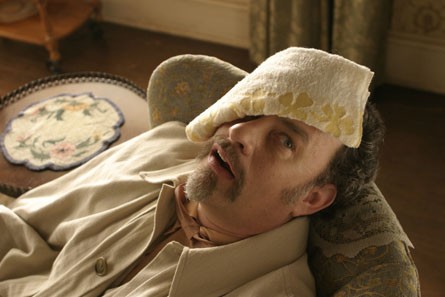 Tom Hanks in Ladykillers. We share his pain.
Point by
Angie Rentmeester
Starpulse.com contributing writer
Click on page 2 to find out why classic movies SHOULD be remade...