P!nk's Furry Panda Hat - Sassy Or Stupid?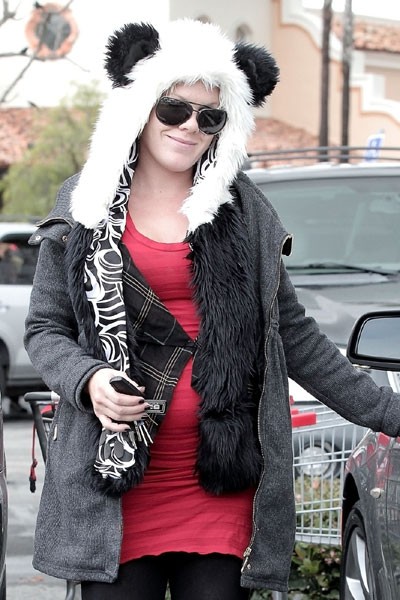 We spotted a pregnant P!nk wearing a furry Panda hat while doing a little shopping at her local CVS in Malibu. Is it really that cold there or is she trying to disguise herself? What do you think of her hat?

Pink and husband Carey Hart are expecting their first child together in May.
Although the couple doesn't yet know the gender of the baby, P!nk admits they've already decided what they are going to call a boy. P!nk reveals she wants to wants to name a son after the Jameson whiskey brand.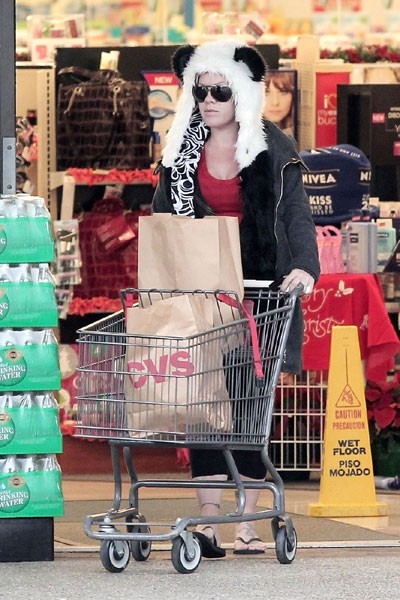 Click for more great P!nk pictures: