P!nk Struggled With Tour Rehearsals After C-Section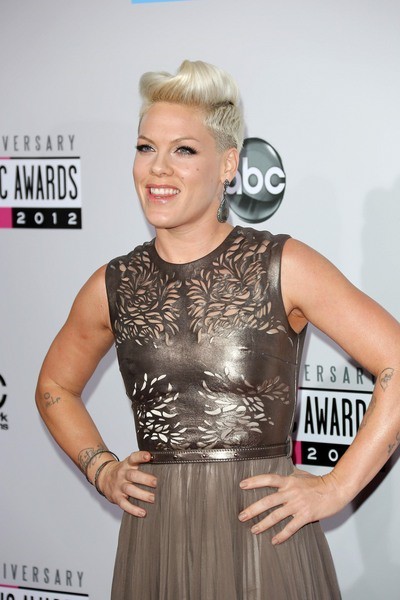 Pop star P!nk has struggled to train for her upcoming tour as she is still recovering from the Caesarean section she underwent to give birth to her daughter.

The "So What" singer welcomed a little girl named Willow last year and she was rushed into surgery when doctors discovered the baby was breech, a condition when the infant is wrongly positioned ahead of the birth.

Pink spent months in agony after the C-section, and admits it has taken a long time to get herself ready for the demands of her next world tour, which features gruelling dance routines and acrobatic stunts.

She tells Britain's Sunday Mirror newspaper, "All the acrobatics... all the stunts I do on tour mean I have to be strong... You need to hang upside down by your feet... And you can't cut corners. And for me it was huge because I had a C-section so they cut your stomach muscles. I couldn't even sit up on my own for like two-and-a-half months and that scared the bejesus out of me. I do an hour-and-a-half (of training) a day for five days a week plus all my rehearsals."

Pink's The Truth About Love Tour kicks off in February and she will play nearly 100 shows across 16 countries.