P!nk Stops Show To Call Out Fans For Fighting Around A Little Girl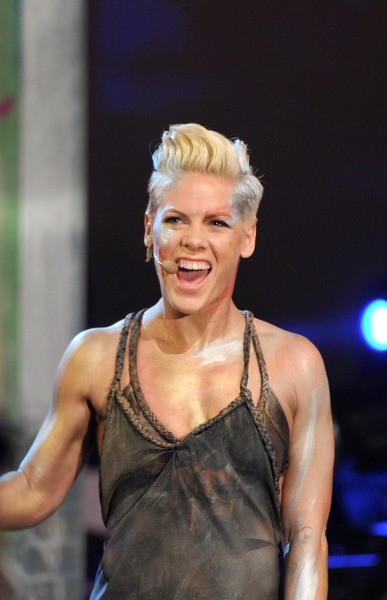 Pop singer P!nk called out two fans for fighting and making a little girl cry during her concert in Philadelphia, Pennsylvania, Sunday night.

While in the middle of an acoustic version of her song "Who Knew?" P!nk spotted a little girl crying and stopped the song to find out why.

"Is everything okay right here? Is this little girl all right... what's going on... why is she crying?" she asked the crowd near the front of the stage.

Someone answered back that two women were fighting and it made the young girl cry.

"Y'all are fighting around a little girl?" P!nk asked, reprimanding the two women.

She then picked up a stuffed frog and a Rice Krispies treat, which were among the gifts that fans had thrown on stage for the singer, and handed them down to the crowd to pass to the girl. "Because Rice Krispies Treats fix everything."

P!nk then gave the little girl an air-hug and told the crowd, "Everything okay now -- cut it out, you are all grown ass women.

"Go get a pizza and a beer and sit down somewhere."

Two years ago during an iTunes Festival Foo Fighters singer Dave Grohl stopped mid-song to call out a fan for fighting and kicked him out (video at YouTube).

"You don't come to my show and fight, you come to my show and f***ing dance, you a***ole," Grohl yelled at the fan.