P!nk Slams Chris Brown For Allegedly Lip-Syncing At Billboard Awards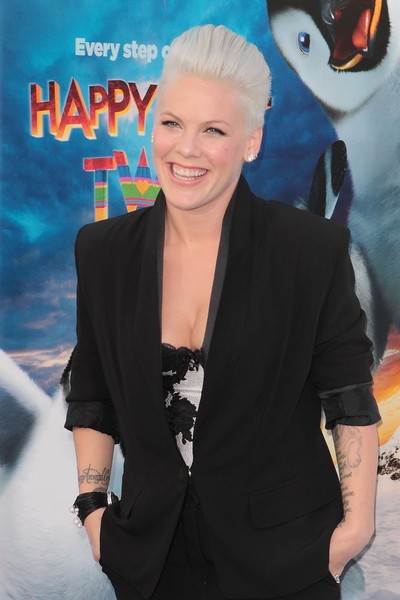 P!nk has taken aim at R&B star Chris Brown for allegedly lip-syncing through his performance at the 2012 Billboard Music Awards on Sunday night.

The Kiss Kiss hit-maker dazzled fans with a show-stopping performance of his new single Turn Up The Music at the star-studded ceremony in Las Vegas, and the gig had viewers in awe as BMX bike stunt troupes raced and spun on ramps on the stage behind him.

However, So What hit-maker P!nk was far from impressed by the high-frills show and she took to Twitter.com to call out Brown for focusing more on the visuals and less on the vocals.

She tweeted, "one day if i lipsync (sic), i hope i do it as well as him..."

Pink famously completed her own BMX-themed rendition of Raise Your Glass at the 2010 American Music Awards - all while pregnant with her daughter Willow - and the pop star's supportive motocross racer husband Carey Hart, insists his wife did a much better job, adding, "Im (sic) pretty sure i saw my wife did (sic) that same performance, but she was 3 months pregnant and actually sang the song."

And Hart continued to hurl insults on Monday, adding, "I love twitter! To clarify i was talkin (sic) trash bout CB performance, 2 years ago my wife had the same set and actually sang 'Raise ur Glass'."