P!nk Premieres New Video, 'Blow Me (One Last Kiss)'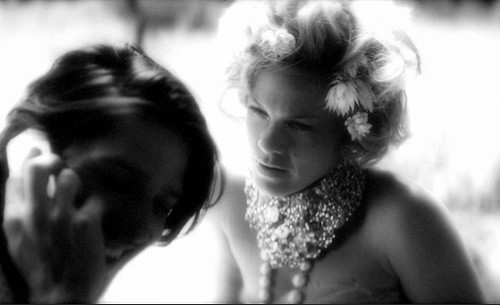 Pop superstar P!nk released the video for the first single off her upcoming sixth studio album, "The Truth About Love," due out September 18.

The provocatively titled "Blow Me (One Last Kiss)" premiered Thursday night at 7:50pm. The video was directed by Dave Meyers, who also directed the videos for the singer's hits "So What" and "F**kin' Perfect."

The black-and-white ode to 50s French cinema features the singer on a picnic with her boyfriend, who makes the mistake of answering his phone during their date. She leaves him and finds a new guy, who whisks her off on his motorcycle and paints her when they get back to his place.

Then things get weird. She shows up at an evening party and dances seductively with another woman -- presumably the woman who was on the other end of the phone call in the beginning. Guy number one shows up and bends his knee. P!nk thinks he's proposing to her, but he offes the ring to the other woman.

In the end, she shows up at their wedding -- dressed in black -- and a red heart being flown over the ceremony explodes and rains red drops over the crowd, not unlike the denouement of Stephen King's Carrie.

Check out "Blow Me (One Last Kiss) below (*NOTE*: it's the explicit version of the song)...


P!nk will perform on The Today Show on September 18, the day her new album is released.