P!nk Is Gruff & Tough In A Rottweiler T-Shirt, Revealing Blouse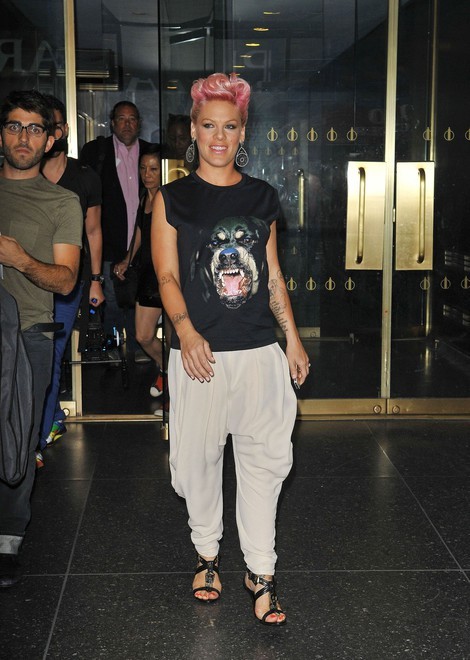 We spotted P!nk leaving "The Today Show" studio in New York City today wearing a black t-shirt with a ferocious Rottweiler on it. She paired the look with baggy pants and black sandals.
She arrived at the studio looking sleek and sophisticated in a low-cut, button-down blouse that showed off her black lace bra underneath.
Last month P!nk celebrated her daughter Willow's first birthday and also underwent gallbladder surgery.
The pop star announced last week that her first studio album in four years, "The Truth About Love," will drop on Sept. 18. Her latest single, "Blow Me (One Last Kiss)" is available for download on iTunes.
See more photos of P!nk...