P!nk Is A Motorcycle Mama (Photos)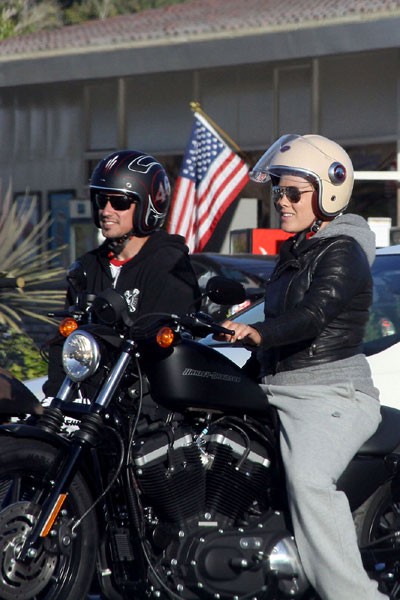 We spotted new mom P!nk enjoying a motorcycle ride with husband Carey Hart in Malibu over the weekend. There was no room for baby Hart on their Harley Davidsons.
The couple was leaving a park after playing a game of baseball together.
P!nk gave birth to daughter Willow Sage Hart on June 1.