P!nk, Carey Hart & Baby Make Three At 'Happy Feet' Premiere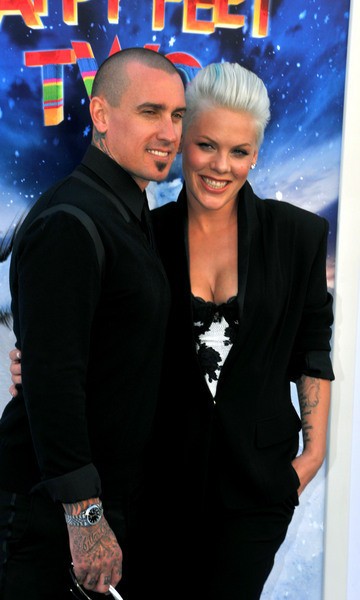 P!nk, her husband Carey Hart and four-month old baby Willow attended the "Happy Feet Two" Los Angeles premiere  at Grauman's Chinese Theatre in Hollywood yesterday.
The singer revealed that she and Hart are looking forward to expanding the family and giving Willow plenty of brothers and sisters.
"We want a basketball team. We want lots and lots and lots," she says.
In the sequel to 2006's Happy Feet, Mumble (Elijah Wood) and his pals use their dancing to save the penguin nation. Mumble and Gloria (P!nk) have started a family of their own, and their son finds his footing among his fellow emperor penguins when a new force threatens their future.
"Happy Feet Two" is among the 18 movies in consideration for Best Animated Feature Film at next year's Oscars.