P!nk: Calling Me A Lesbian Is A Compliment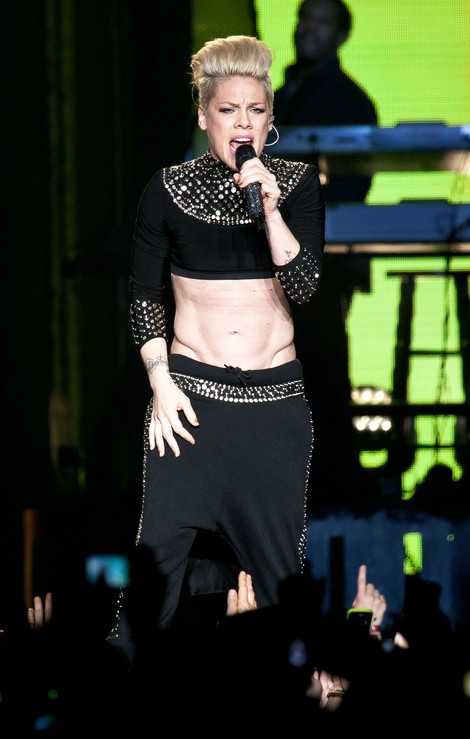 P!nk got some nasty messages on Twitter after she danced with a gay pride flag - but she's taken them as compliments.
The singer draped a rainbow flag around her shoulders during a concert in Australia for her Truth About Love Tour, but not everyone was loving it. As usual, the social networking site became the mouthpiece of anonymous haters, but P!nk took them head-on.
She posted on Sunday, "Fun fact: when you twitter me and say "you're a lesbian" it really doesn't bother me at all. It's a compliment. Most of my fav ppl are, so..."
She then later egged them on, writing, "I'm sure all of you hate filled humans can come up with something a little worse than that?!? Come on- be creative. You have 140 characters!"
P!nk didn't share any of the "creativity" that resulted from that second tweet, instead thanking Sydney for a great concert and sharing her Australian Marie Claire cover.