Play Starpulse's 'Celebrity Madness 2009 - The Men' (Round 1, Group 4)
The Matchup
Voting has ended for this round.
Chris Brown continues to be loved by millions of fans despite hitting a woman, his girlfriend
Rihanna
. Actually, he beat the living crap out of her. What's dumbfounding is that she forgave him and got back together with him, and most of his fans say that she caused it. Kids! Samuel L. Jackson stars in just about every movie ever these days, he's become a bit of a modern day
Gene Hackman
. He pretty much hasn't made a bad film yet. Except maybe
Snakes On a Plane
. But then again, it's like the title says- what did you expect?
Casablanca
?
Click the pic to go to the next match: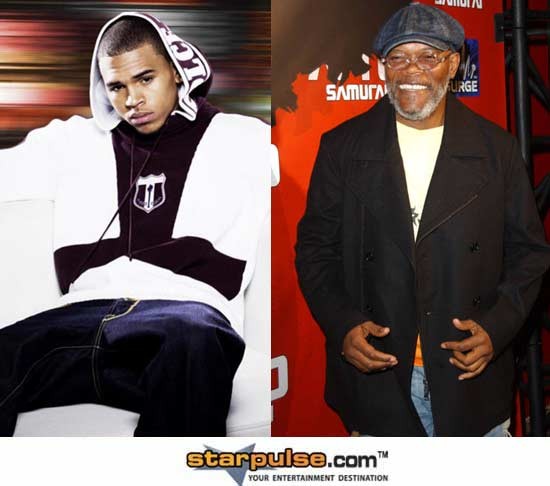 Who's it gonna be? Brown or SLJ?
Vote!
The schedule:
First Round Voting: March 19-22
Second Round Voting: March 23-25
Sweet 16 Voting: March 26-28
Elite Eight Voting: March 29-31
Final Four Voting: April 1-3
Championship Voting: April 4-6
The champion will be announced on April 7th!
Check out the full bracket of all 64 Male Celebs here, you can even print it out and keep track of winners & losers!