Play Starpulse's 'Celebrity Madness 2009 - The Men' (Round 1, Group 2)
The Matchup
Voting has ended for this round.
Will Smith seems to be in a flux between trying his hand at heartfelt roles in mediocre films (
Seven Pounds
,
The Pursuit of Happyness
) and action flicks (
I Am Legend
,
Hancock
) that have paled in comparison to his last really good one, I, Robot. He'll star in
Empire
this year, which is promising because he'll be reteaming with his
Ali
director
Michael Mann
. Matthew Fox plays Jack Shepard, our favorite castaway doctor on
Lost
and recently starred in the uniquely filmed
Vantage Point
, about an assassination attempt as seen from five different perspectives.
Click the pic to go to the next match: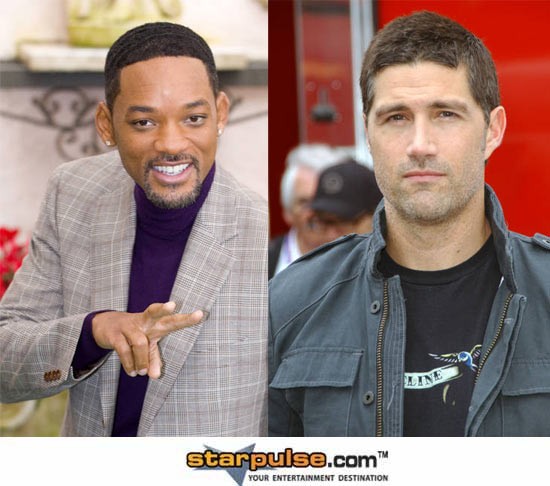 Who's it gonna be? Will or Matthew?
Vote!
The schedule:
First Round Voting: March 19-22
Second Round Voting: March 23-25
Sweet 16 Voting: March 26-28
Elite Eight Voting: March 29-31
Final Four Voting: April 1-3
Championship Voting: April 4-6
The champion will be announced on April 7th!
Check out the full bracket of all 64 Male Celebs here, you can even print it out and keep track of winners & losers!