Play Starpulse's 'Celebrity Madness 2009 - The Men' (Round 1, Group 2)
The Matchup
Voting has ended for this round.
Hugh Jackman recently starred opposite
Nicole Kidman
in the epic
Australia
, and he'll reprise his role as Wolverine in
X-Men Origins: Wolverine
, which looks better than all three
X-Men
films put together. (
Go here for trailers & tv spots
). Tyler Perry is often double, triple or even quadruple (or more) billed for all the movies he stars in, including his most recent,
Tyler Perry's Madea Goes To Jail
, which stars Tyler Perry and Tyler Perry, was written by Tyler Perry, directed by Tyler Perry and produced by Tyler Perry. We suspect that the key grip was also Tyler Perry.
Click the pic to go to the next match: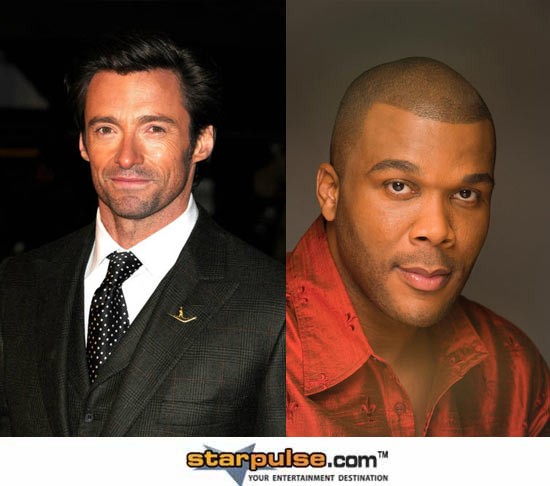 Who's it gonna be? Hugh or Tyler?
Vote!
The schedule:
First Round Voting: March 19-22
Second Round Voting: March 23-25
Sweet 16 Voting: March 26-28
Elite Eight Voting: March 29-31
Final Four Voting: April 1-3
Championship Voting: April 4-6
The champion will be announced on April 7th!
Check out the full bracket of all 64 Male Celebs here, you can even print it out and keep track of winners & losers!