Pitbull Settles Paternity Lawsuit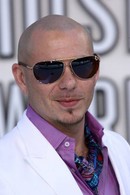 Rapper Pitbull has settled a paternity lawsuit with his former girlfriend.

The hip-hop star has been paying monthly $3,000 child support payments for his nine-year-old daughter with ex-partner Barbara Alba.

However, Alba claimed the cash wasn't enough because she wanted to live in a gated community after her Miami, Florida home was targeted by burglars.

Alba launched a lawsuit against Pitbull, real name Armando Perez, but the pair has now reached an agreement out of court.

Her attorney Jason Setchen tells The Miami Herald, "Pitbull is a gentleman. This was resolved amicably."