Pitbull Scraps Phoenix Concert

Rapper Pitbull has shown his disgust at Arizona's controversial new immigration law by cancelling an upcoming gig in the state.

The Cuban American star, real name Armando Perez, has joined a host of celebrities who have protested the new bill, which requires police to determine if people are in the country illegally and calls for state residents to carry identification papers with them at all times. And Pitbull has chosen to show his solidarity to U.S. immigrants by scrapping his Phoenix show altogether.
 
In a post on his Twitter.com page, he writes, "I am cancelling my concert in Phoenix on May 31... How is the country we enjoy and love bcuz (because) of its human rights, freedom, opportunity and that has been built by immigrants, now start 2 (sic) deny them?? ...It is contradicting 2 everything the USA stands 4 (sic)."

Fellow hip-hop stars Cypress Hill have also pulled out of planned gigs in Arizona as a result of the immigration law.

The Phoenix show isn't the only Pitbull concert that is in the headlines - Muslim protesters in Malaysia took to the streets of the capital Kuala Lumpur on Friday to campaign against his scheduled appearance at a dance music festival in the notoriously conservative country on Saturday. Critics cited his style of performance and lyrical content as causes for concern.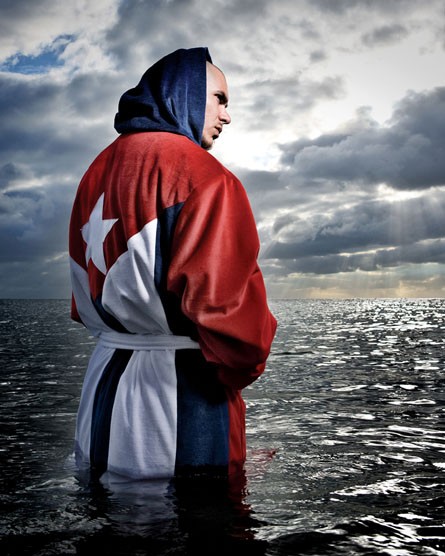 Click Here For More Pitbull Pictures