'Pit Boss' Stars Sebastian Saraceno & Ronald Clark Release 'Risen' EP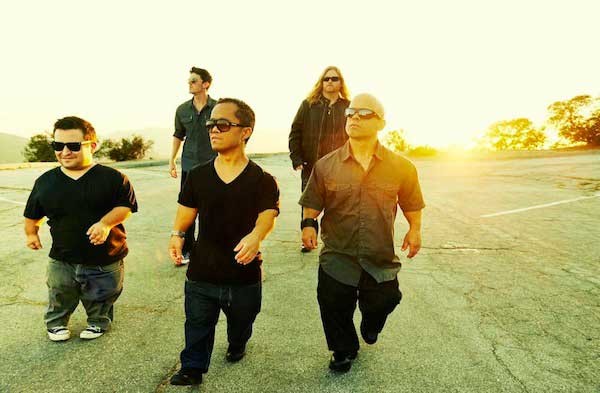 Two stars of the Animal Planet docudrama Pit Boss have teamed up with rock band Post Trauma to release a new EP, in part for a good cause. Sebastian Saraceno, Ronald Clark and Post Trauma's Billy Ulrich joined me to discuss the debut of Risen and talk about how a portion of the record's proceeds will be going to various charitable causes.
"Ronald and I have played music in the past," explained Sebastian. "Ronald had experience with the piano and I used to play the violin; from there I transitioned to the bass guitar. The two of us wanted to create music since we missed playing so much.  We thought at one point it would be cool to make a song, but we didn't have the experience of producing or engineering songs."
"It's funny how things just kind of came together," continued Ronald. "Sebastian and I met Billy through a mutual friend, Joey Gnoffo. [They're] currently in a band together called Post Trauma.  As Sebastian and I were writing the first single, we needed someone who could play the guitar and sing lead vocals, so we decided to call Joey and ask them if they would like to be a part of it.  Luckily, they both said yes. After our first rehearsal for Risen, we knew they were both a perfect fit!"
The four-song EP Risen was released at the beginning of June. Sebastian described it as "a chronological story of someone who rises to the top and experiences obstacles and failure along the the way to success without ever giving up.  It includes a tragic love story, the decision to go for it, and the fruits of someone's success after all the hard work and perseverance they went through to get there. Our sound incorporates everything – from piano to harmonica along with really incredible guitar riffs by Billy. We've got an alternative sound with a bit of edge to it, heartfelt lyrics and unforgettable melodies."
"Lyrically, you can expect songs about challenges and struggles that many people can relate to," agreed Billy. "On the music side, you'll hear a lot of piano set to rock music. The guys in Post Trauma made great contributions to the songs with the percussion, strings and organ sounds.  I had a really great time recording a wide variety of guitars for this EP. There's some haunting U2 style echo on 'Destruction,' some Brad Paisley twang on the solo for 'Risen,' and some good old fashioned blues rock on 'Beginnings.'"