'Pirates Of The Caribbean 5' Delayed Due To 'Lone Ranger' Flop?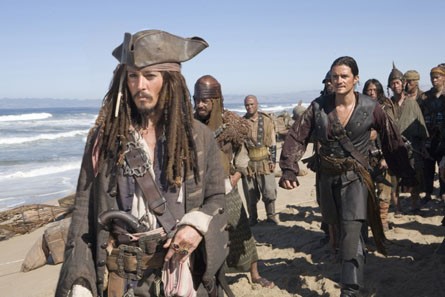 Johnny Depp's most recent attempt at a summer blockbuster may be harming his chances at making a sequel to Pirates of the Caribbean.
The fifth Pirates movie, currently titled "Pirates of Caribbean: Dead Men Tell No Tales," has been delayed beyond its original summer 2015 release date. Producer Jerry Bruckheimer blames problems with a script, but Disney may be getting cold feet.
Disney also worked with Bruckheimer and Depp on The Lone Ranger, which went over-budget and cost around $250 million to make. It only made $88 million in domestic theaters and has a worldwide total of $250 million. Disney has revealed the movie could be a $190 million loss.
Bruckheimer told the Hollywood Reporter, "We want a script that everyone's signed off on and a budget that everyone's signed off on." As for the budget of the upcoming Pirates film (the four previous flicks cost an average of $230 million), Bruckheimer said, "It's all a factor." He also revealed that after this summer, which saw several attempted blockbusters bomb, "everybody's more cautious." 
The website says Disney will try to keep costs for the next film under $200 million.