Pippa Middleton's Boyfriend Nico Jackson Due To Move To Switzerland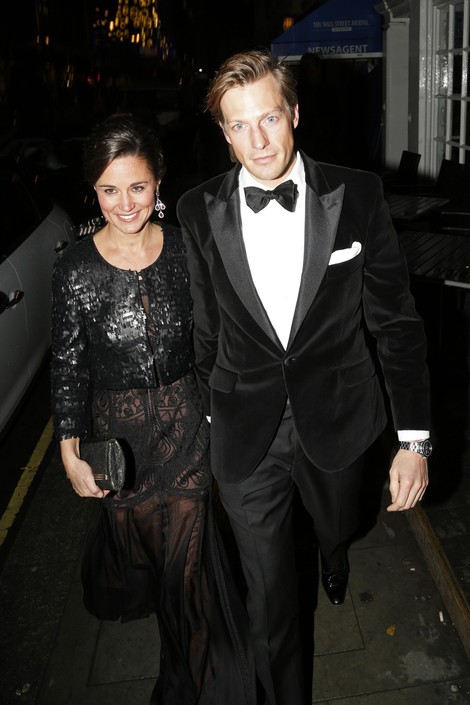 Nico Jackson, Pippa Middleton's financier boyfriend is due to move to Switzerland to take advantage of a promotion to work in a prominent Swiss bank! Nico works as a hedge fund manager and is eager to take up a new post in Switzerland, leaving Pippa behind in London.
This comes as a new blow to Pippa, who has never managed to become a fiancee, despite her efforts to convince the handsome hedge fund specialist to agree to marry and start a family. Handsome Nico works hard and has shown himself to be a good fiance and husband to Pippa, his work as a financier making him guaranteed to become an excellent provider for any family, but he's dug his heels in and even went so far as to ask Pippa to publicly deny any kind of engagement between the two of them to the press.
Nico's career oriented life has made Pippa proud, but it has at the same time made her worry that Nico might become the next in a long string of lovers (all wealthy and connected) who have left her hanging with no engagement and only embarrassed her. It's well known that Pippa had dreamed of being married and starting a family by age thirty, but so far the socialite's dream has failed to materialize.
Instead it has been a nightmare round of rejection and humiliation. Pippa has a checklist of preferences, but the men who meet her dream list have shown an almost callous disregard in how they involve themselves with her, but in Pippa's view, 'fail' to 'do the right thing,' which means marrying her and providing an affluent lifestyle.
If Nico breaks up with her, he will be the latest in a long list who show a disinterest in taking her seriously as a wife and mother of their children. Compared to Kate's success in getting Prince William to marry her, Pippa is seen by her ambitious mother (Carole Middleton) as 'failing' to succeed in the marriage market.