Pippa Middleton To Announce Engagement This Weekend?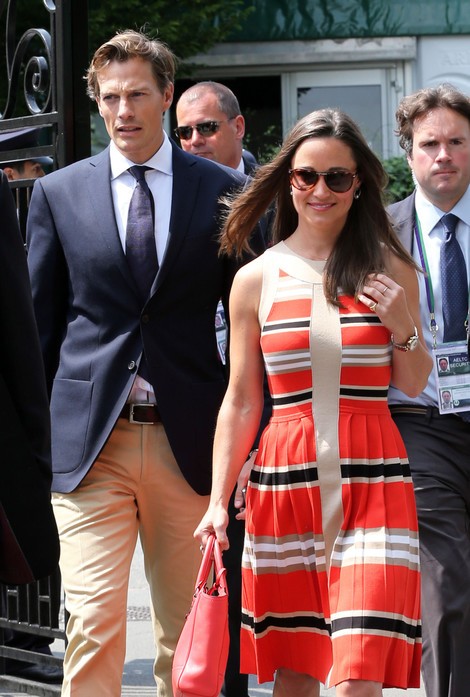 New rumors have surfaced that British royal in-law Pippa Middleton may be getting married in the near future. Or not.

The younger sister of Duchess of Cambridge Kate Middleton made headlines over the weekend after she reportedly accepted the proposal of her boyfriend of six months, stockbroker Nico Jackson; and rumor has it that she's currently working on designing her own ring.

But alas, it's not meant to be. Not yet, at least.

The story first broke in Britain's Sunday People, which reported that Jackson and Middleton had gotten engaged earlier this summer and planned to break the news this coming weekend, which coincides with Pippa's 30th birthday.

But Us Weekly is reporting that a source says that there's been no engagement, and the story is nothing more than a royal rumor.

The Sunday People has also since pulled their story.