Pippa Middleton Still Struggling With Fame Achieved From Her Shapely 'Bottom' - See Pics!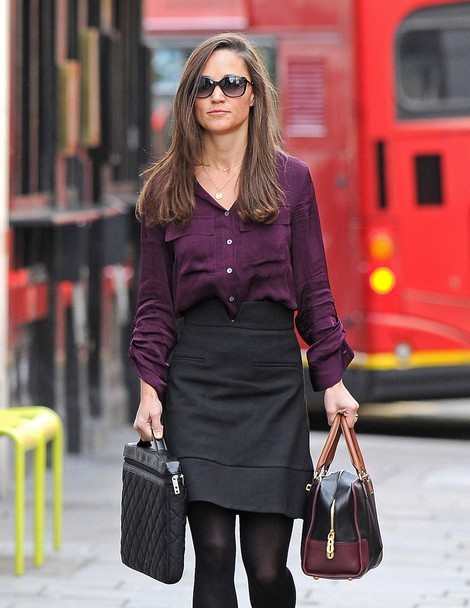 Pippa Middleton has opened up about her new-found fame, insisting she's still struggling to "make sense" of it all.
Pippa, sister to British royal Catherine, Duchess of Cambridge, caused a media frenzy last year at her sibling's wedding to Prince William. Pippa's bridesmaid figure (in particular her shapely posterior) made her an instant hit with the press and royal watchers.
The 29-year-old has finally opened up about dealing with the attention in her new party planning book, "Celebrate: A Year of Festivities for Families and Friends."
She writes, "It's a bit startling to achieve global recognition before the age of 30 on account of your sister, your brother-in-law and your bottom. One day I might be able to make sense of this. In the meantime I think it's fair to say that it has its upside and its downside... I can assure you that it feels even stranger to me than it probably does to you to have seen so much written about me when I have done so little to paint a picture of myself. "
See nine photos of Pippa's extraordinary derriere....