Pippa Middleton Now An Author!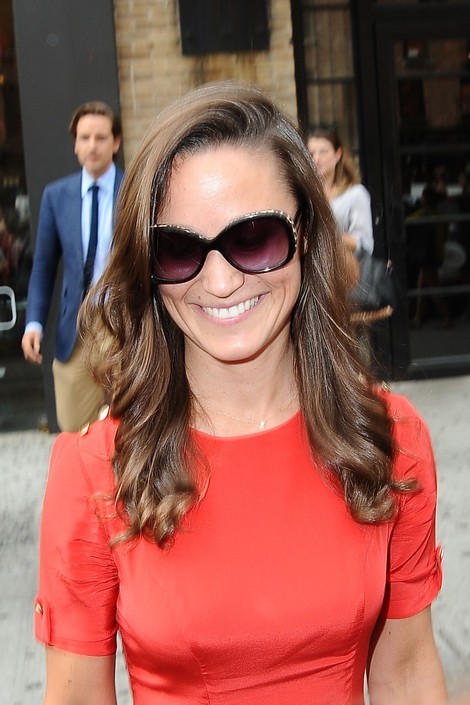 A member of the royal family is opening up, in a new tell-all book. Pippa Middleton, the sister of Kate Middleton, discusses her sudden rise to fame after her sister and Prince William got married, and her famous tush! Pippa says, "It's a bit startling to achieve global recognition before the age of 30 on account of your sister, your brother-in-law and your bottom."  
But that's not all Pippa's book is about- the former event planner also dishes out how to throw the perfect party. And she may now a thing or two about throwing a great party- after all, she did help plan the Royal wedding reception, wedding of the century!  Celebrate: A Year of Festivities for Families and Friends is a book described as a "feel good" guide to home entertaining, complete with recipes and how-to's. "I know many of you will pick up the book out of nothing more than curiosity. I can assure you that it feels even stranger to me than it probably does to you to have seen so much written about me when I have done so little to paint a picture of myself," Middleton says.
Pippa Middleton has said that in many ways, she is just a typical twenty something year old trying to forge a career for herself. It seems the starlet wants to steer away from the preconceived party girl reputation, that leads glamorous and luxurious lifestyle With her book, Pippa is trying to appeal to the average person that wants to throw a great event. But, truth be told; she is Pippa Middleton is not your average Joe. She was given around a half million dollar advance to write this book! This book could be the start of Pippa Middleton's career as a British Martha Stewart. Her new book will be on store shelves October 30th.