Pippa Middleton Felt 'Bullied' By The Press Following Sister Kate's Wedding To Prince William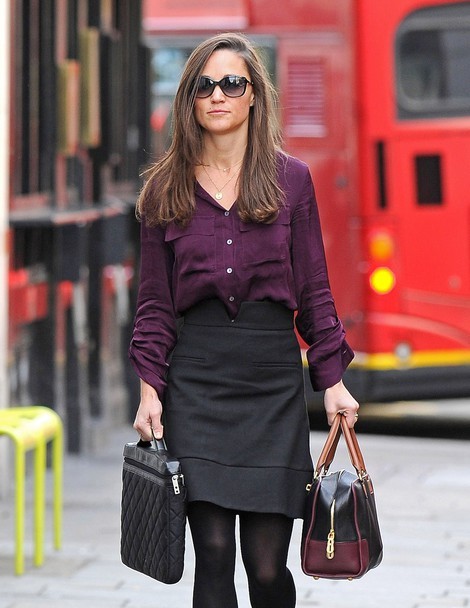 Pippa Middleton sat down with Matt Lauer for her first televised interview on Monday's "Today Show," discussing all the attention she received following her sister Kate's wedding to Prince William.

Ms. Middleton became a global sensation -- mostly for how well her backside looked in her white bridesmaid's dress -- following the wedding, which she explained was actually quite 'normal.'

"It sounds funny to say, but we saw it as just a family wedding," she told Lauer. "And actually, I didn't realize, perhaps, the scale of it until afterwards. We all took on the the roles as any family would."

Pippa says that she still has the infamous Alexander McQueen dress at home, but she hasn't worn it since the wedding and has no plans to wear it again.

"I'm sure I'll bring out if someone wanted to see it or my children one day want to see it. Then I'll show them," she says.

Following her instant rise to fame, Pippa said that she's felt bullied by the press at times, especially when things printed about her are untrue.

"I have felt publicly bullied a little bit," she said. "When I read things that clearly aren't true or that, you know, or whichever way someone looks at it on the negative side. "I'm actually just paving my way just trying to live a life like any 30 year old."

Although her big sister is now a part of England's royal family, it doesn't mean they don't see each other anymore; in fact, things are quite normal.

"We spend a lot of time together," Pippa says. "We still do a lot together as a family. We have a very normal, sisterly relationship. We're very close."