Pop punk Pink is banned from drinking booze before her concerts - because it would be impossible to perform her death-defying onstage stunts.

The So What hit-maker kicked off the latest leg of her Funhouse tour in Cologne, Germany last month and thrilled audiences with a series of daring performances, which include plummeting from an exploding crate of balloons.

However, her daredevil antics come at a price - the singer isn't allowed a drop of alcohol until the gigs have finished.

She explains, "The stunts mean I'm not allowed a drink until after my shows."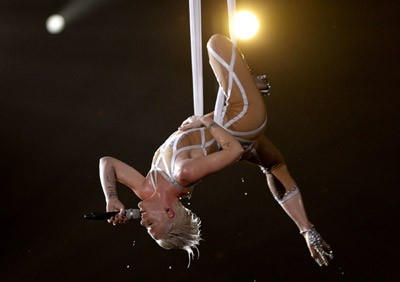 Click Here For More Pink Pictures