Pictures Of Kobe Bryant & Wife Vanessa Laine Bryant's Huge Rack

Basketball star
Kobe Bryant
's wife Vanessa Laine Bryant joined her husband at the
2009 ESPY Awards
last night in a busty dress that turned heads and raised eyebrows on the red carpet.
Later in the show, Kobe joined LA Lakers teammates Josh Powell, Sasha Vujacic, Luke Walton, and Jordan Farmar on stage to accept the award for Best Team.
But when it came to the Athlete of the Year award, Kobe left empty handed. Gold medal swimmer
Michael Phelps
prevailed over Bryant and fellow b-baller Lebron James. After winning, Phelps commented, "It's weird. I think swimming has actually finally come somewhere, it's changed. The fans and the people are watching us, and supporting us. It's something I've always wanted to happen."
Kobe met Vanessa Cornejo Urbieta Laine in 1999 when he was 21 and she was 17. They married in April 2001 and have two children together. Bryant famously gave his wife a $4 million diamond ring three days after it was announced that he was being charged with raping a 19-year-old restaurant employee. The lawsuit was eventually settled out of court.
For our photos of all the athletes and celebs at the ESPYs,
click here
. Scroll down to see Kobe and his wife's massive cleavage and
leave a comment below!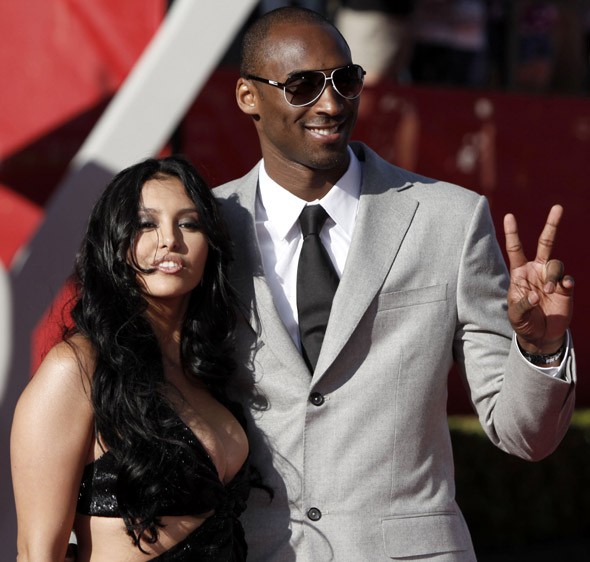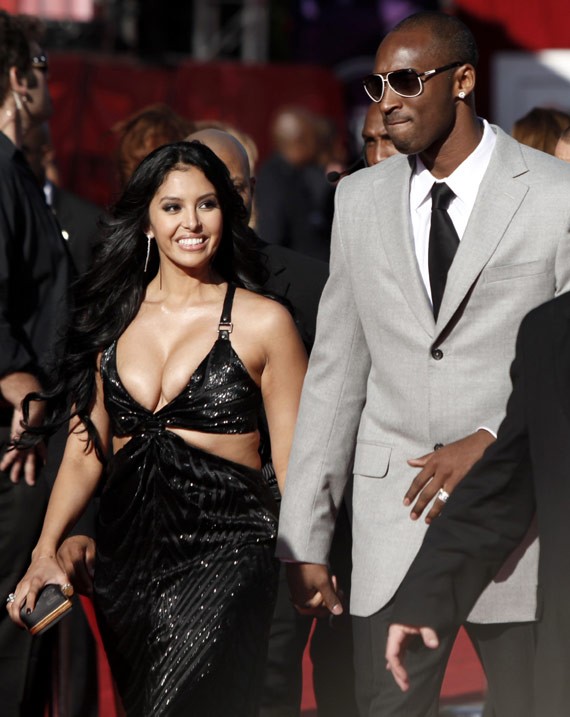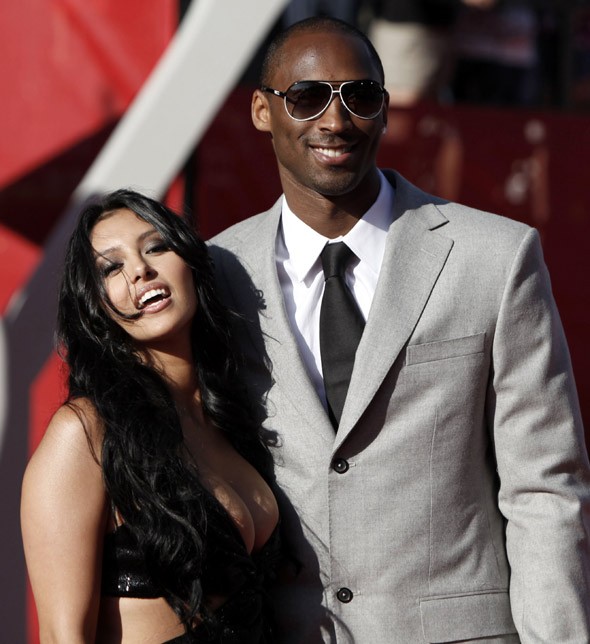 - Click here for tons more ESPY Awards pictures! -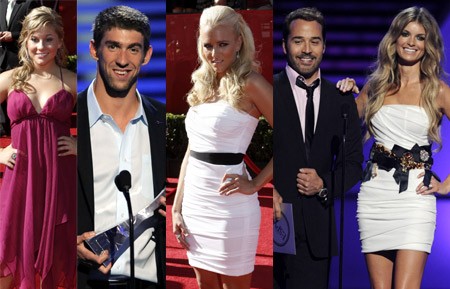 More: Celebrity Hot or Not? / Slideshows / Fashion photos
Images © AP Photo