Pick The Best Music Video For 'Hungry Like The Wolf: Steve Aoki Vs Duran Duran - The New York Werewolf Mix'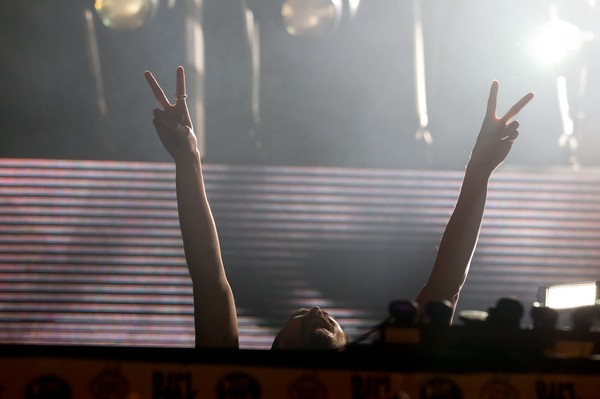 Trident (you know, the gum guys!) made history last month with the first of its "See What Unfolds Live" events this summer.  
DJ Steve Aoki hosted an unforgettable performance for 3,000 fans that included an appearance by legendary  British new wave band Duran Duran. Aoki produced and remixed the band's classic hit, "Hungry Like The Wolf," aptly named, "Hungry Like The Wolf: Steve Aoki vs. Duran Duran - The New York Werewolf Mix" that brought the house down.
Back in the 80s, Duran Duran's reputation was built through music videos, which accentuated their fashion-model looks and glamorous sense of style. Without music videos, it's likely that their pop-funk - described by the group as the Sex Pistols meets Chic - would never have made them international pop stars. For example, "Hungry Like the Wolf" resembled "Raiders of the Lost Ark." The video won the first Grammy Award for "Best Short Form Music Video" in 1984.
Trident launched a music video competition on Genero.TV, an online community well-known for connecting artists with fans and filmmakers alike, to enlist its users to get in on the fun by creating their own music video for the Aoki/Duran Duran new track.  The jury winner will receive $10,000, with two runners up each winning $2,500. The winner chosen by the fans will get $5,000.
 
And now you too get to be a part of music history! 
From July 23 to July 27, help choose the official music video by voting for one of the four finalists HERE!.  And with $20,000 in total at stake for the four finalists, it's no light decision! 
Check out the original "Hungry Like The Wolf" video: