Pia Toscano Talks 'American Idol' Departure, Dodges Boyfriend Questions On 'Ellen'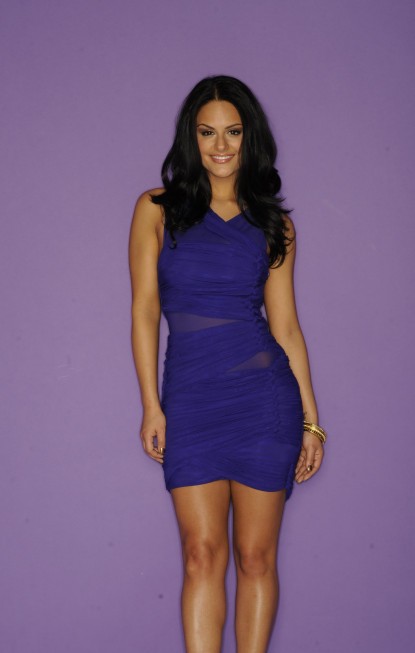 Pia Toscano was on The Ellen Degeneres Show to talk about her untimely departure from American Idol - but Ellen Degeneres couldn't help herself from asking about Pia's alleged boyfriend, Dancing with the Stars pro Mark Ballas!
"I'm so angry, I really don't understand it," Ellen said. "I think you have such an amazing voice."
Pia responded, "The night before I said to my parents, 'I don't know why - I have this feeling that I'm gonna be at the bottom tomorrow. So don't be upset.' And sure enough I was. I just had a feeling the entire time that it could be my time to go."
"I hope people look at this and go 'we gotta vote for people,' because I think a lot of people thought you had it made. My housekeeper said so," Ellen joked before adding, "And now you have a very amazing boyfriend!"
"I'm really just focusing now on my music," a laughing Pia responded. She said later, "We're just friends!"