Pia Toscano Leaves Interscope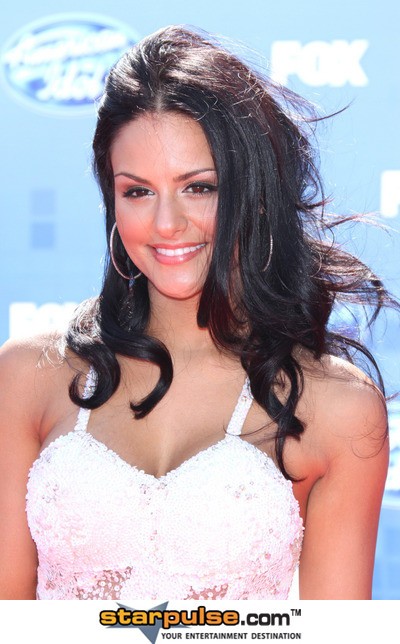 It seems that every season of "American Idol" the judges pick a singer or two they SURE will take the world by storm and win it all by a landslide; but decry a major shock when America doesn't agree with their assessment and votes that singer off.
Such was the case for season 10's Pia Toscano who placed ninth in the competiton in what judges Randy Jackson, Jennifer Lopez, and Steven Tyler called the most shocking event ever seen on Idol.
Toscano was signed to Interscope records in July of 2011 and quickly released a single – "This Time" – with the promise of an album coming soon.  The single never reached the top 100 on the singles chart; peaking at 104.  In the 13 months since the song's release, it has sold only 65,000 copies.
Citing a "difference of opinion" Toscano announced that she and 19 Recordings and Interscope have parted ways.  Toscano promises that an album will be forthcoming "when the timing is right."  She plans to continue working with producers Harvey Mason and Damon Thomas on the album.
Before finally being picked as one of the top 13 artists for the show, Toscano had auditioned four previous times for the reality competition show.
In an interview Toscano admitted to having trouble making the transition from Idol where the singers perform other people's songs to actually becoming an artist who performs original music.  Calling Idol winner Kelly Clarkson and pop star Christina Aguilera "pop artists with soul"; Toscano is looking to make an album patterned after the stars.